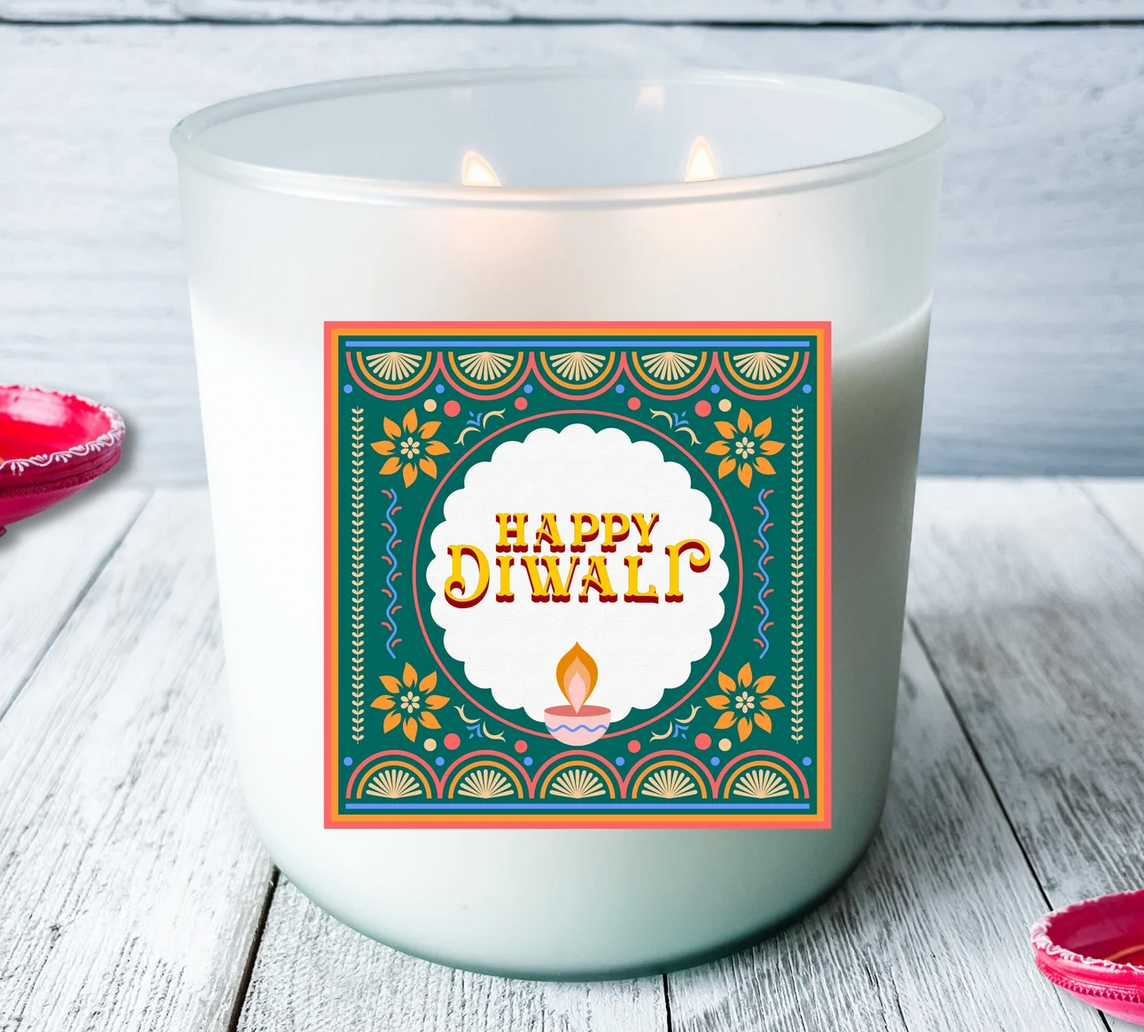 Celebrate the festival of lights with our exquisite 13 oz Diwali candle. Crafted with utmost care and attention to detail, this candle captures the essence of Diwali, radiating warmth, joy, and positivity.

The candle is encased in a sleek glass jar, adorned with a intricate label design, a reminiscent of traditional Diwali decorations. As you light the wick, a mesmerizing glow emanates from within, casting a soft, enchanting ambiance in any space.

Infused with a harmonious blend of aromatic spices, our Diwali candle fills the air with a captivating fragrance. Chose your scent, creating a sensory experience that evokes memories of festive celebrations and cherished moments with loved ones.

Hand-poured with premium soy wax, this candle offers a clean and long-lasting burn, ensuring hours of enjoyment throughout the Diwali festivities. Whether placed on a mantel, dining table, or as a centerpiece, our 13 oz Diwali candle adds a touch of elegance and sophistication to any Diwali decor.

Embrace the spirit of Diwali and create a welcoming atmosphere with our 13 oz candle. Perfect as a gift for loved ones or as a treat for yourself, it is a symbol of light, love, and prosperity, encapsulating the essence of this joyous festival. Illuminate your home and heart with the radiant glow of our Diwali candle.