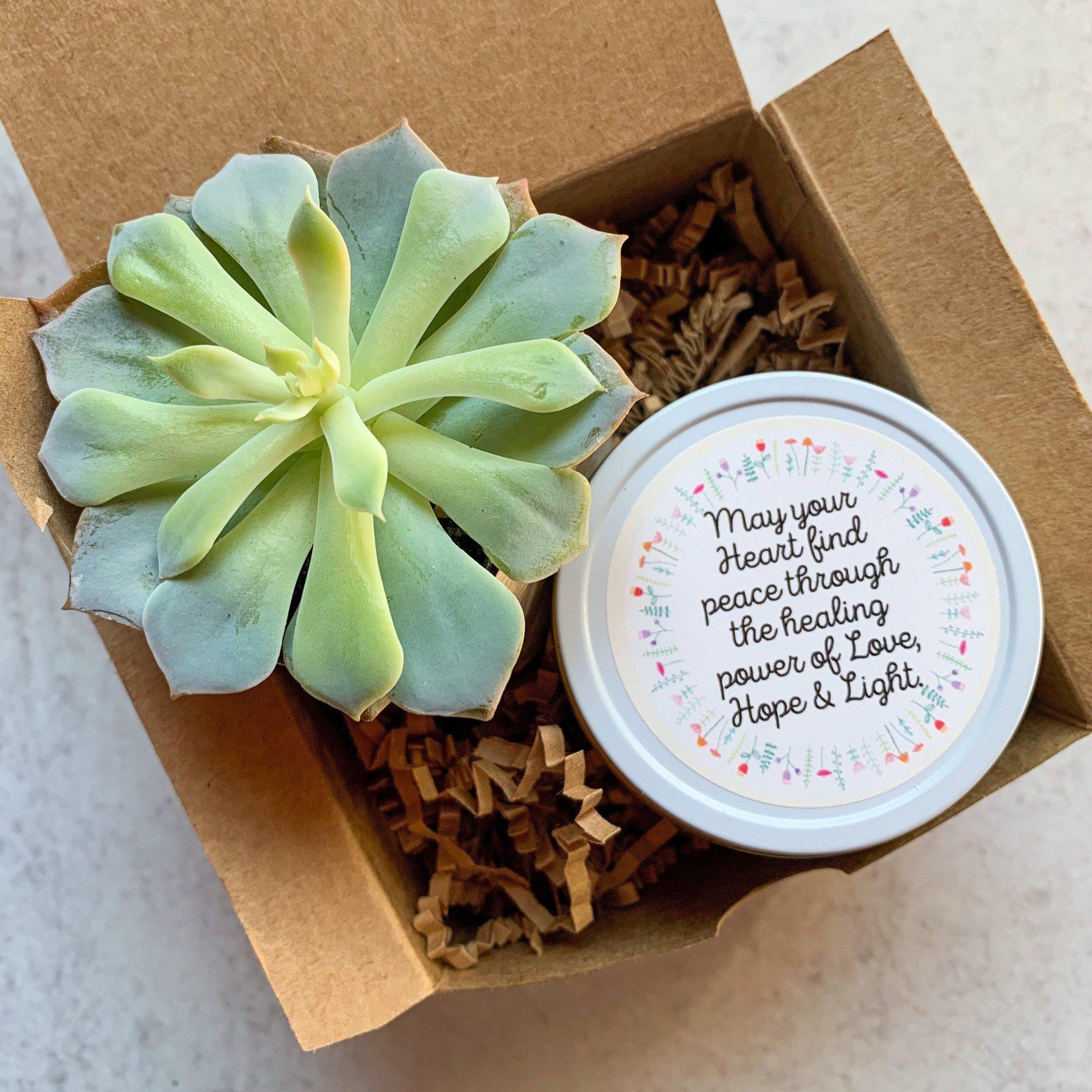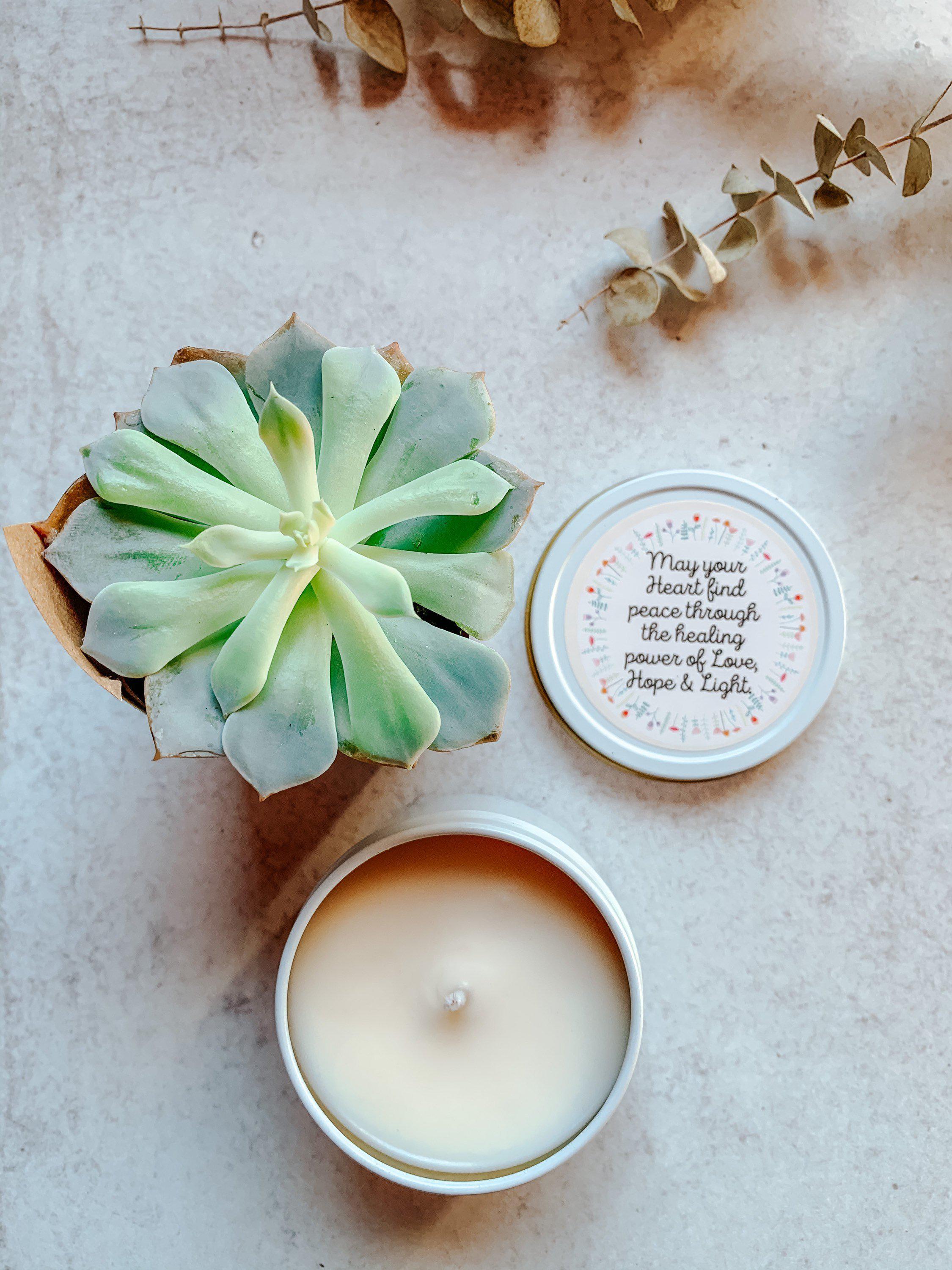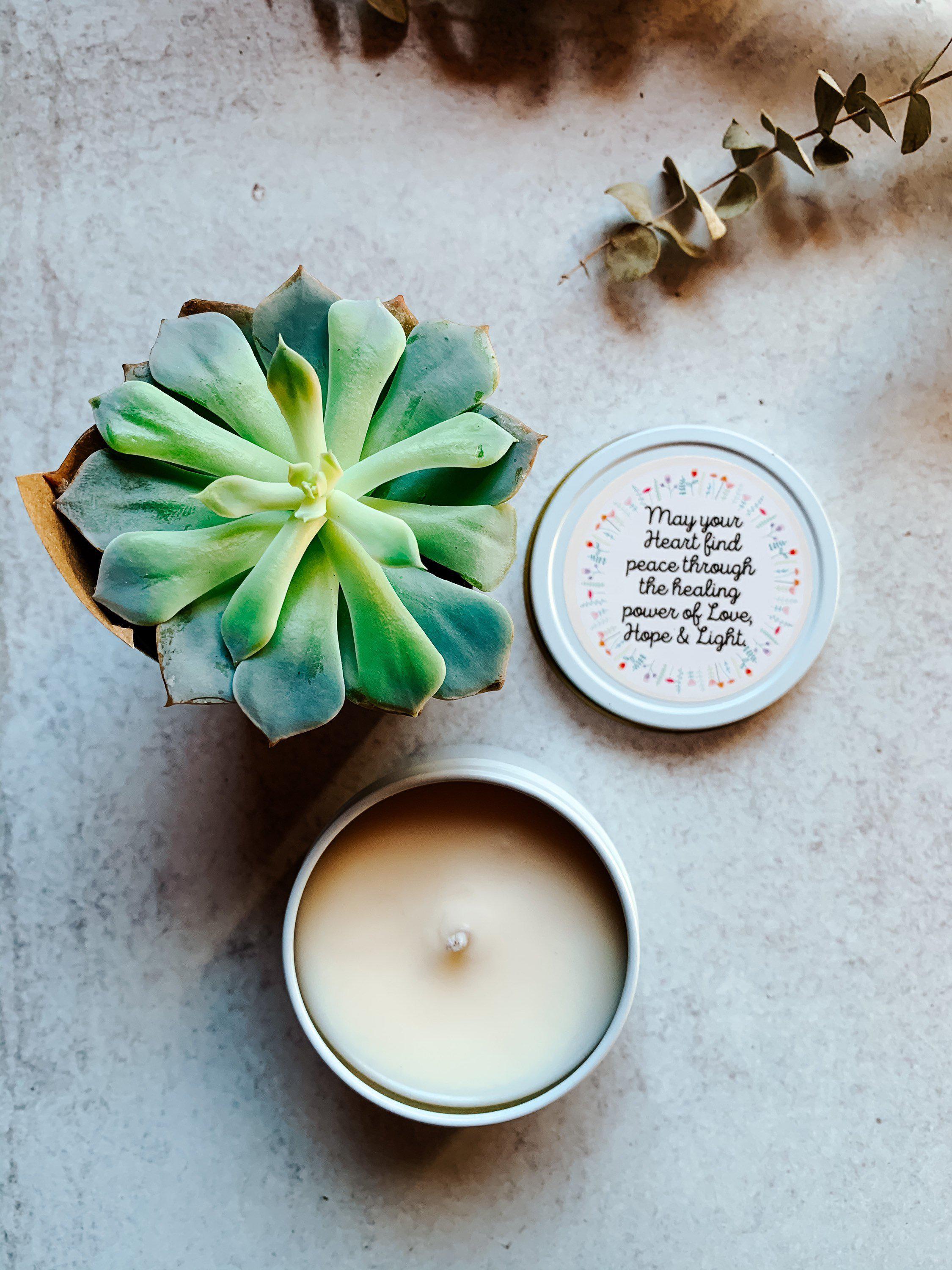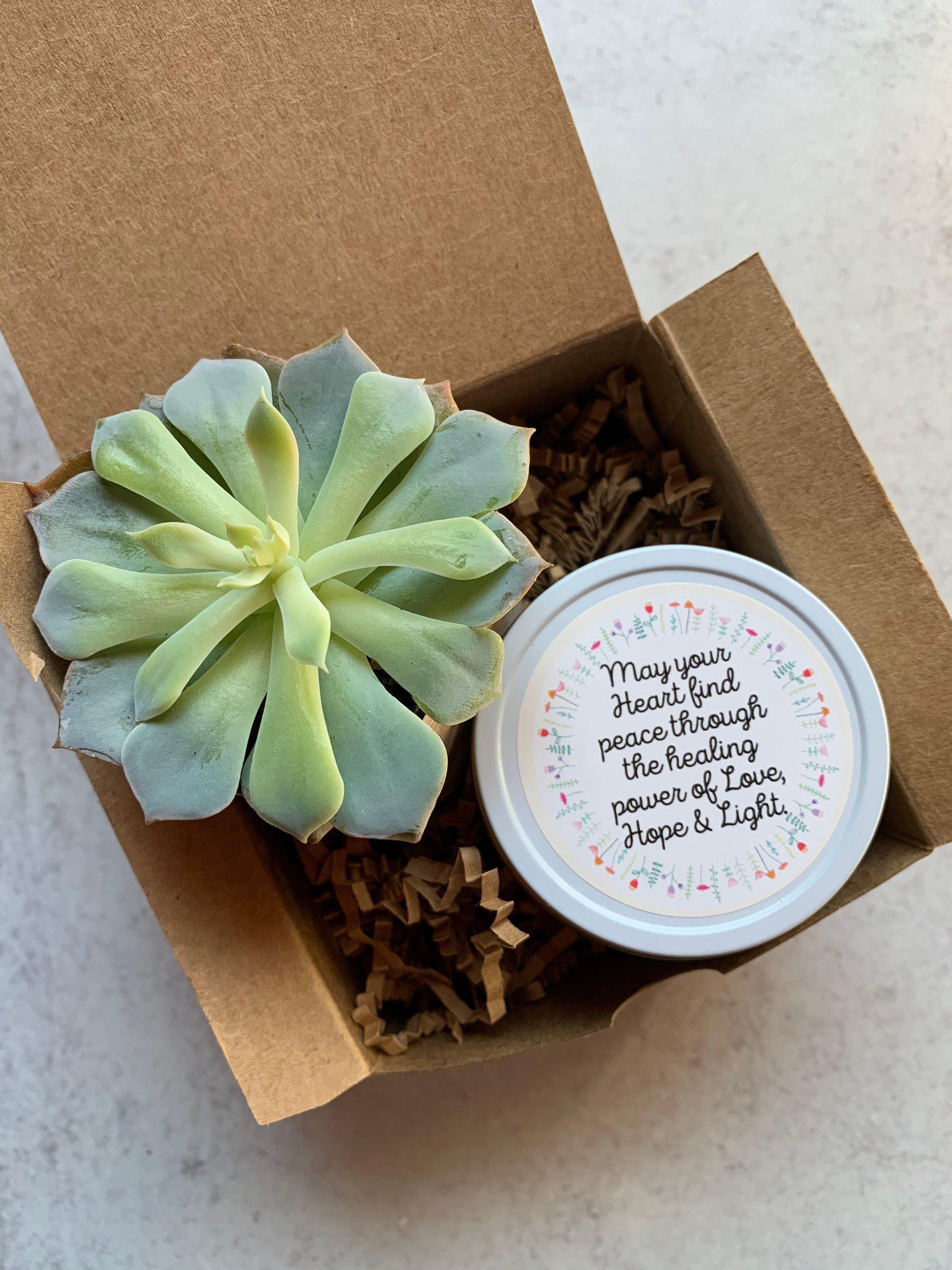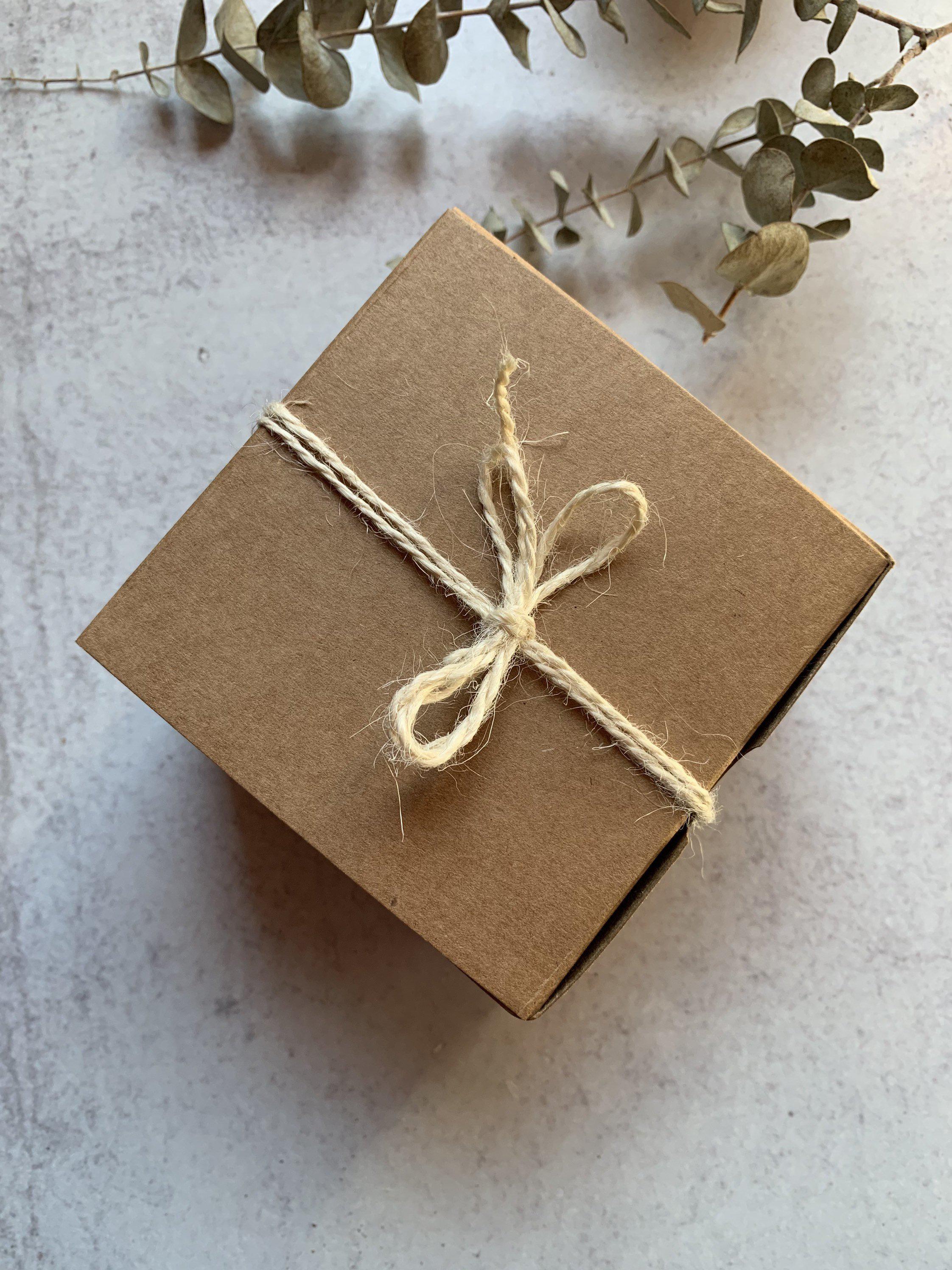 Send some love and light to those who need some postivity during life's hardships.

Included in the sympathy gift box:

Small Hardy Succulent - needs minimal effort to keep growing
4 oz soy candle in Lavender & Vanilla - A soft comforting and relaxing scent.

Message on the candle tin: " May your Heart find peace through the healing power of love, hope & light"