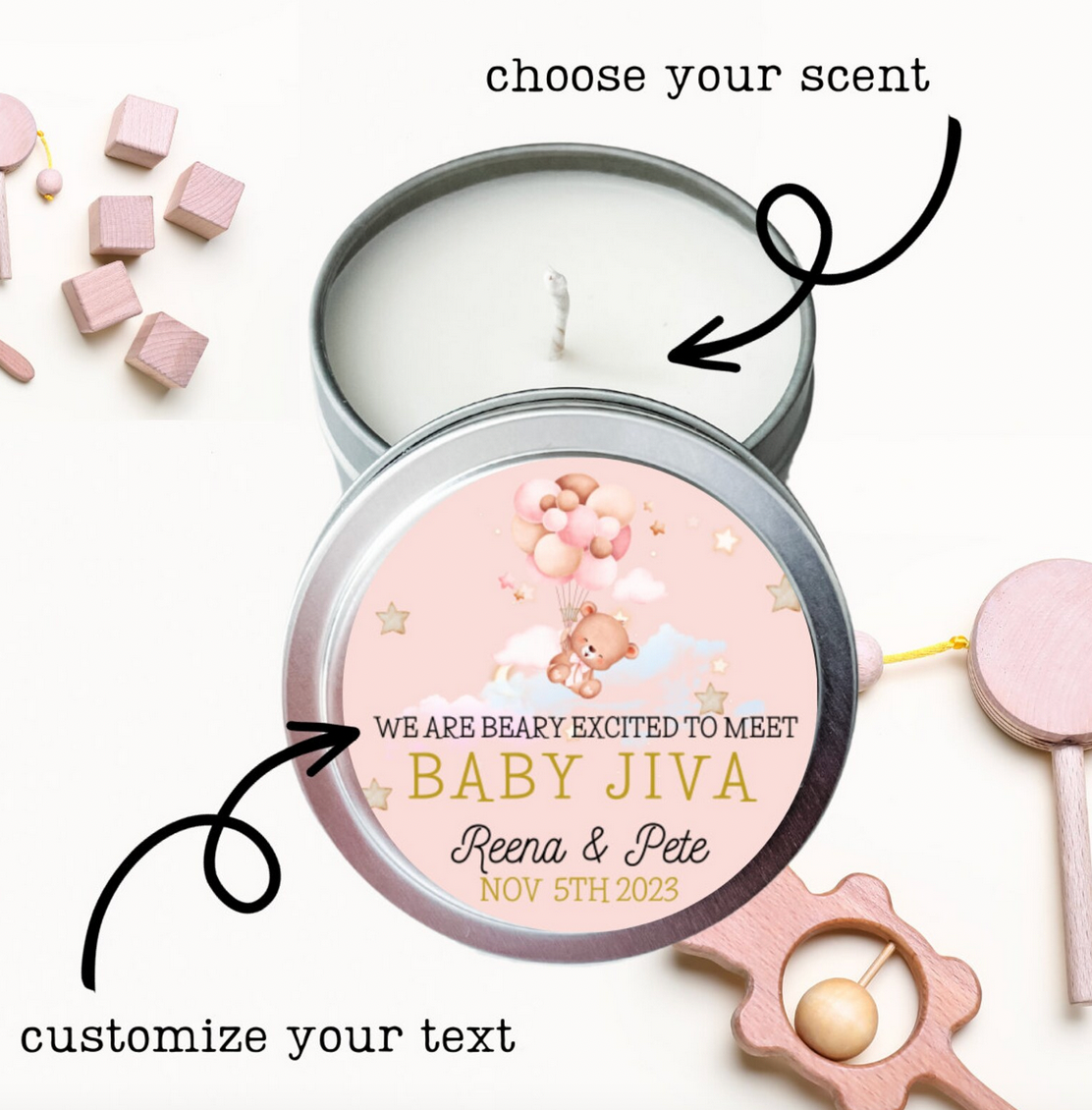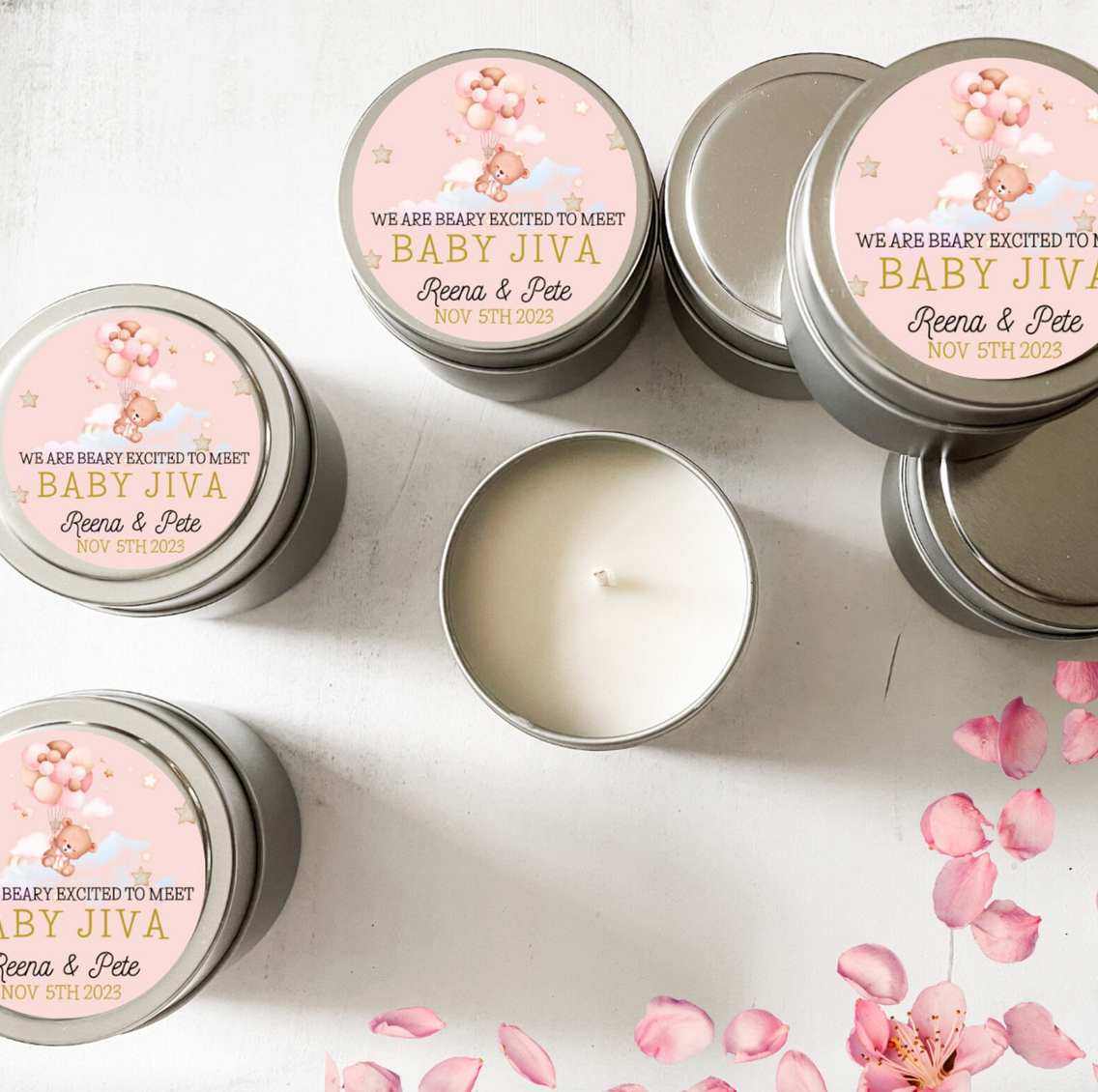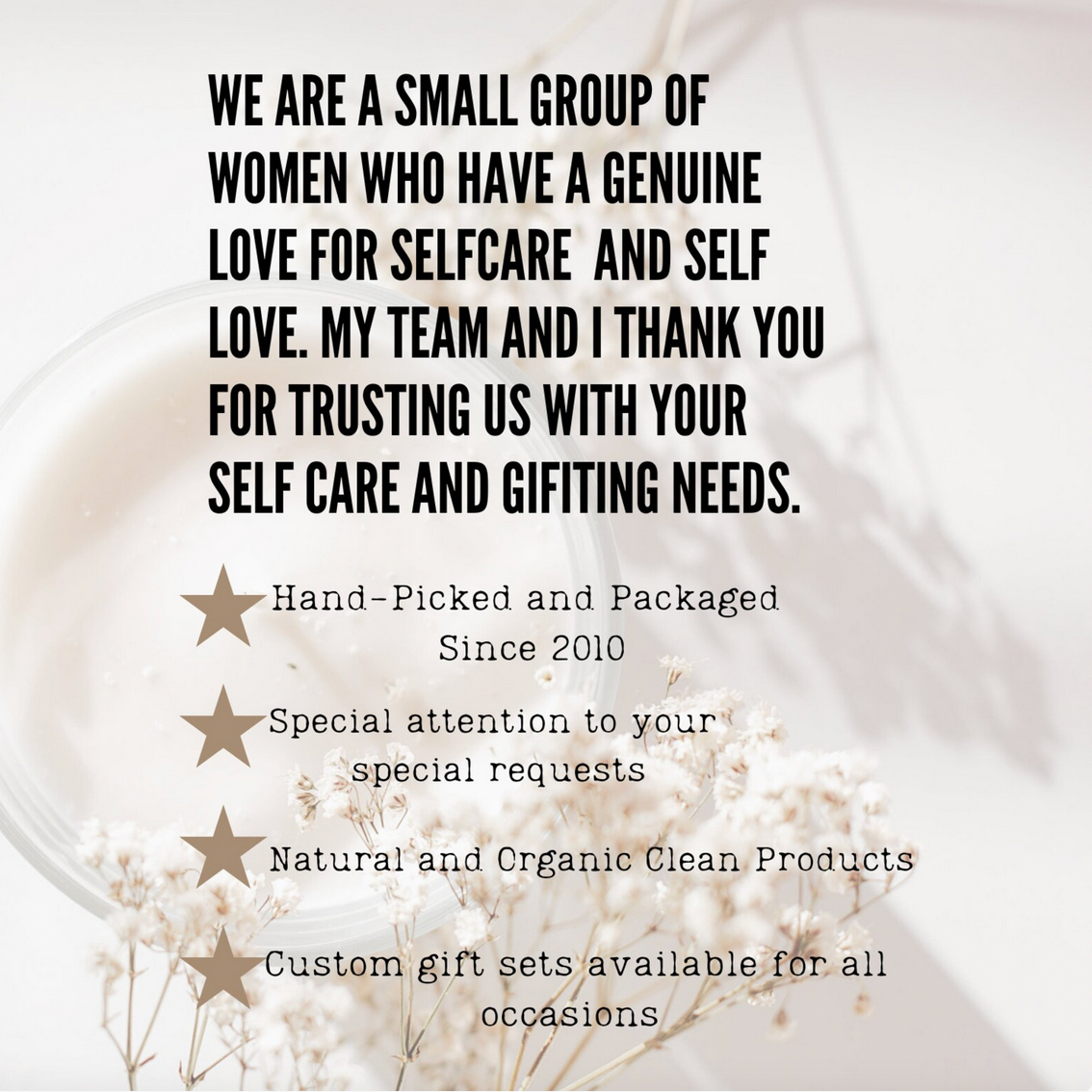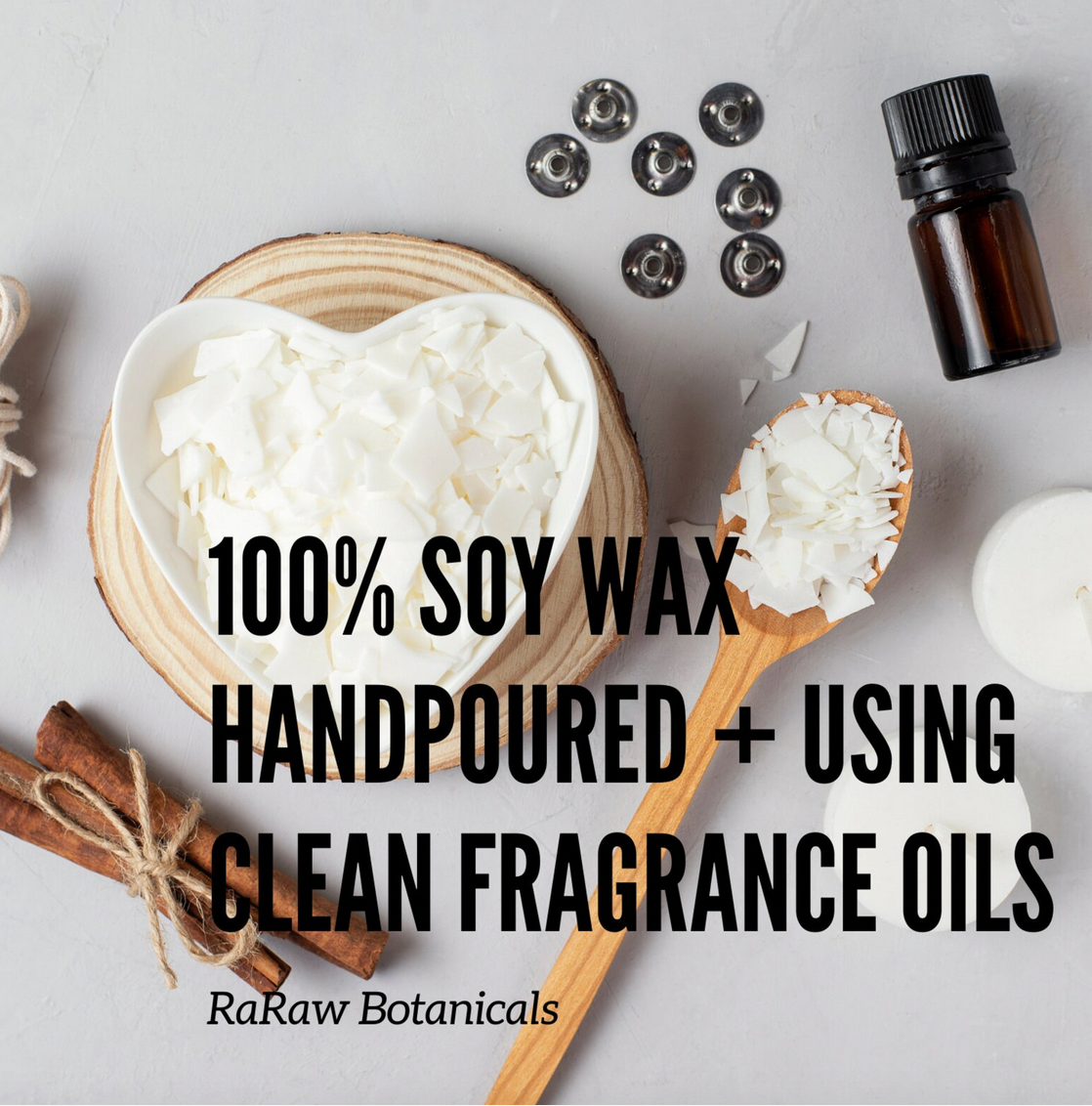 Bulk Baby Shower Candle Favors
Teddy Bear Baby Shower Favors, baby shower favors for guests in bulk - 12 Units.
Adorable 4 oz soy candle party favors for your bear-themed baby shower! Each candle is delicately crafted with natural soy wax, emitting a warm, soothing glow. Personalized label in charming bear-themed packaging, these favors add a touch of sweetness to your celebration. Perfect for creating a cozy atmosphere and leaving a lasting impression on your guests.

please note these candles come in a set of 12.
if you have any questions please feel free to send me a message.