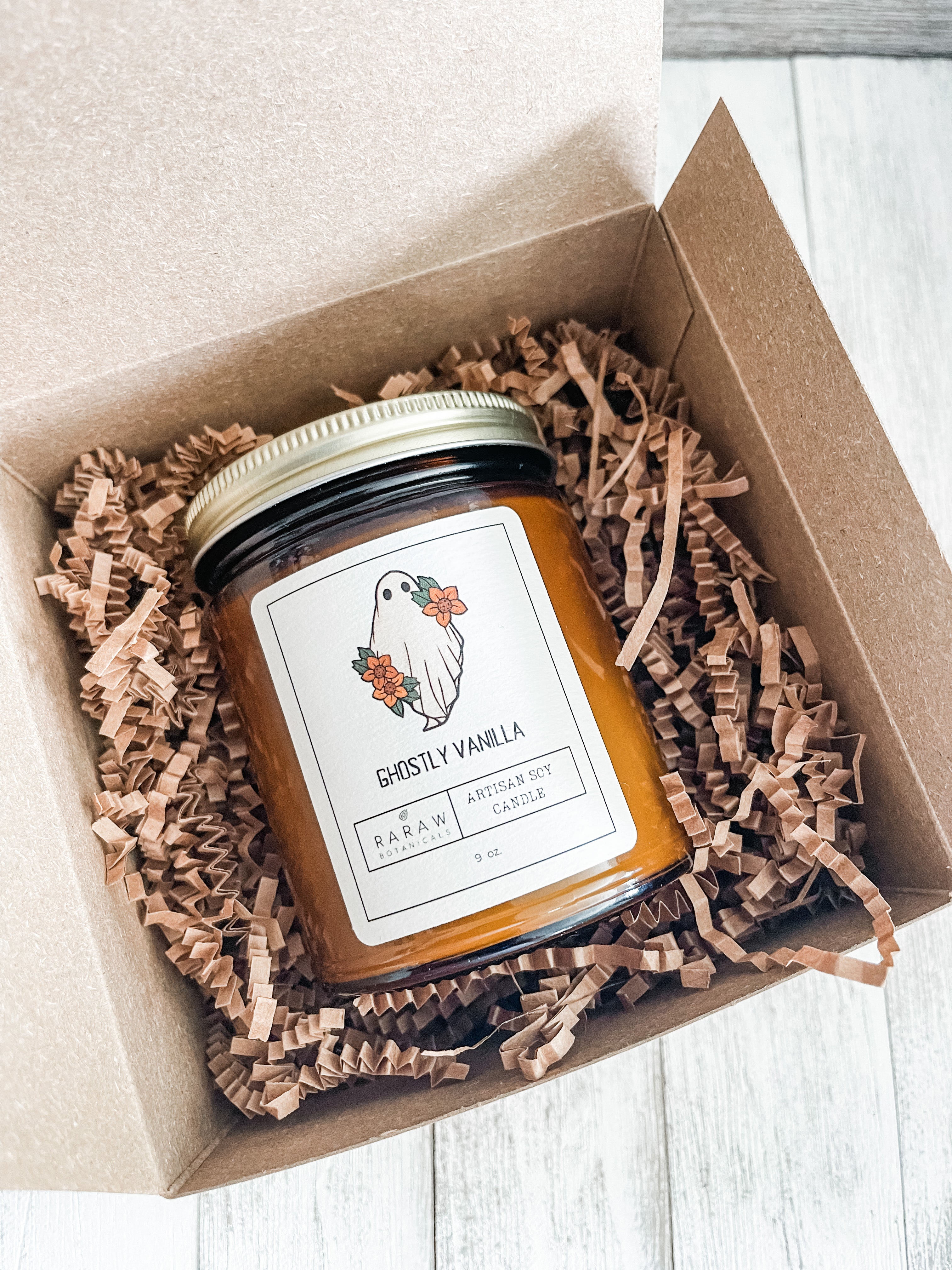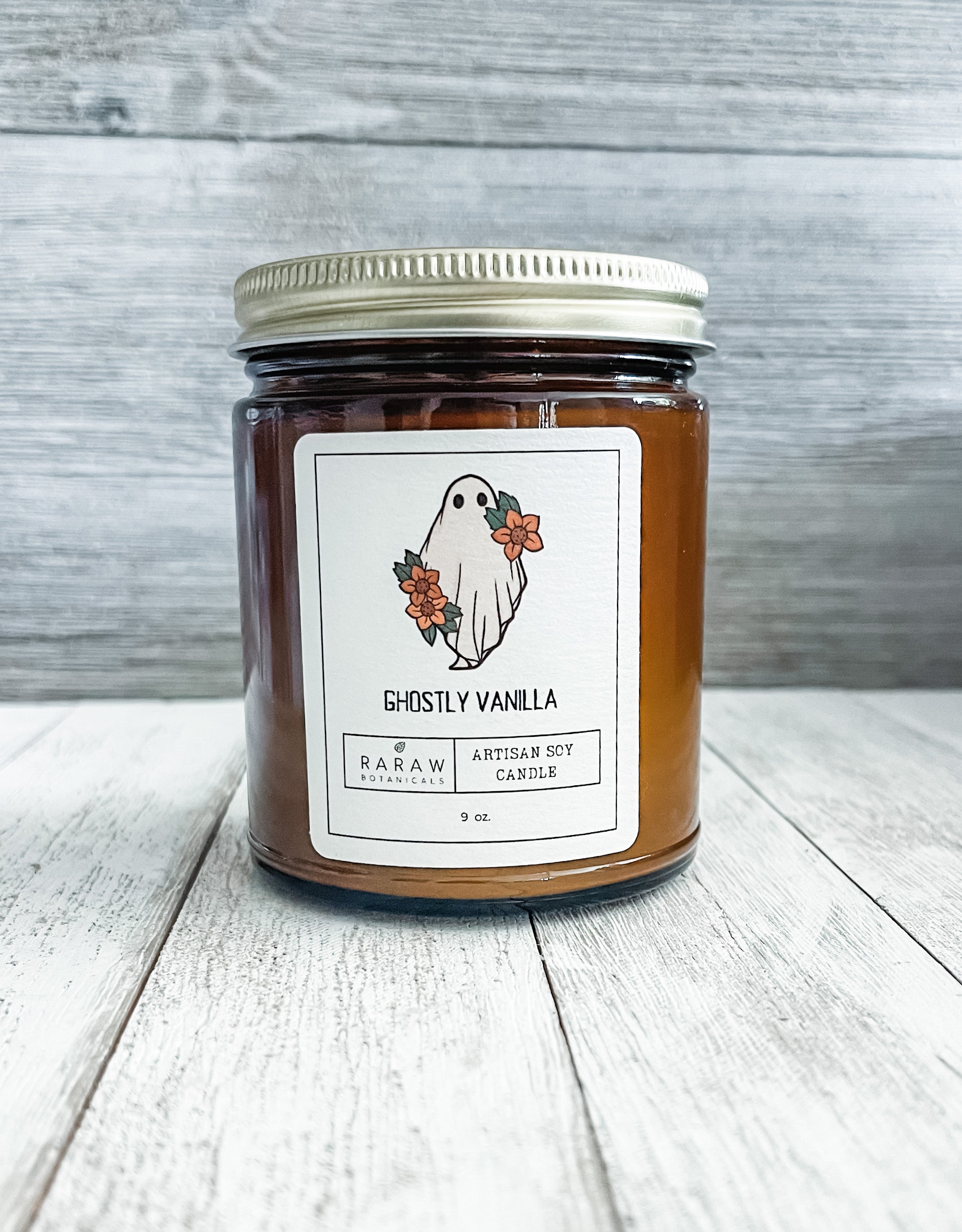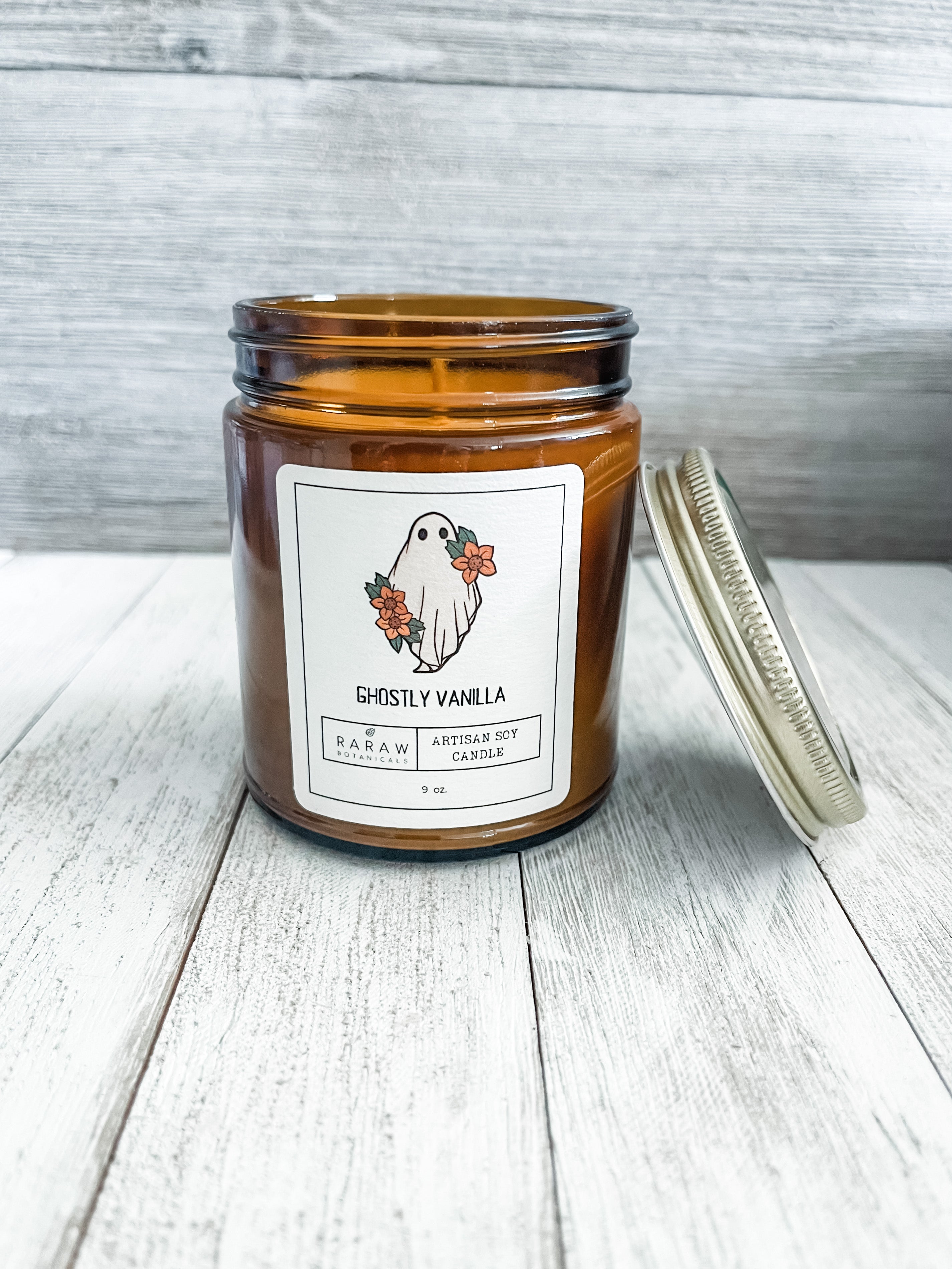 Introducing our Ghostly Vanilla scented candle, the perfect addition to your Halloween decor. Encased in a charming 9oz amber jar, this candle will add an eerie yet inviting ambiance to any space.

As you ignite the wick, a hauntingly sweet aroma fills the air, reminiscent of a ghostly vanilla treat. The scent is a delightful blend of creamy vanilla, with a hint of mystery and intrigue. It evokes the feeling of wandering through a haunted bakery, where spirits of the past linger, leaving behind a tantalizing scent that is both comforting and spine-chilling.

Handcrafted with care, our soy-based candle ensures a clean and long-lasting burn, allowing you to enjoy the captivating fragrance for hours on end. The amber jar not only adds a touch of elegance but also enhances the ghostly glow, casting enchanting shadows that dance around the room.

Whether you're hosting a Halloween party, creating a cozy atmosphere for a spooky movie night, or simply indulging in some self-care, our Ghostly Vanilla scented candle is the perfect companion. Let the flickering flame and enchanting scent transport you to a world where the supernatural meets sweetness.

Embrace the spirit of Halloween with our 9oz Ghostly Vanilla scented candle in an amber jar, and let the ghostly aroma fill your space with its captivating allure. Light it up, and let the hauntingly delightful journey begin.