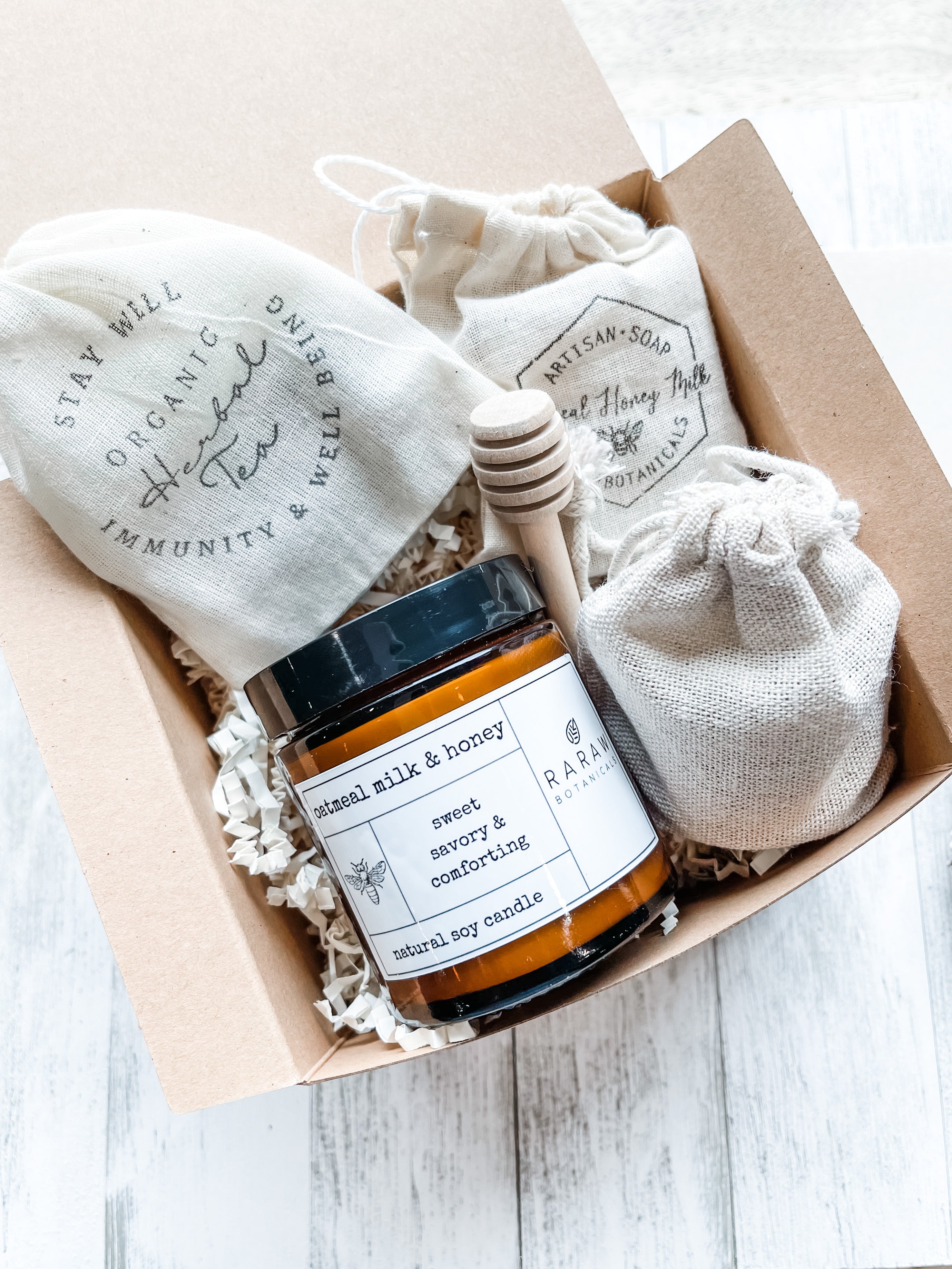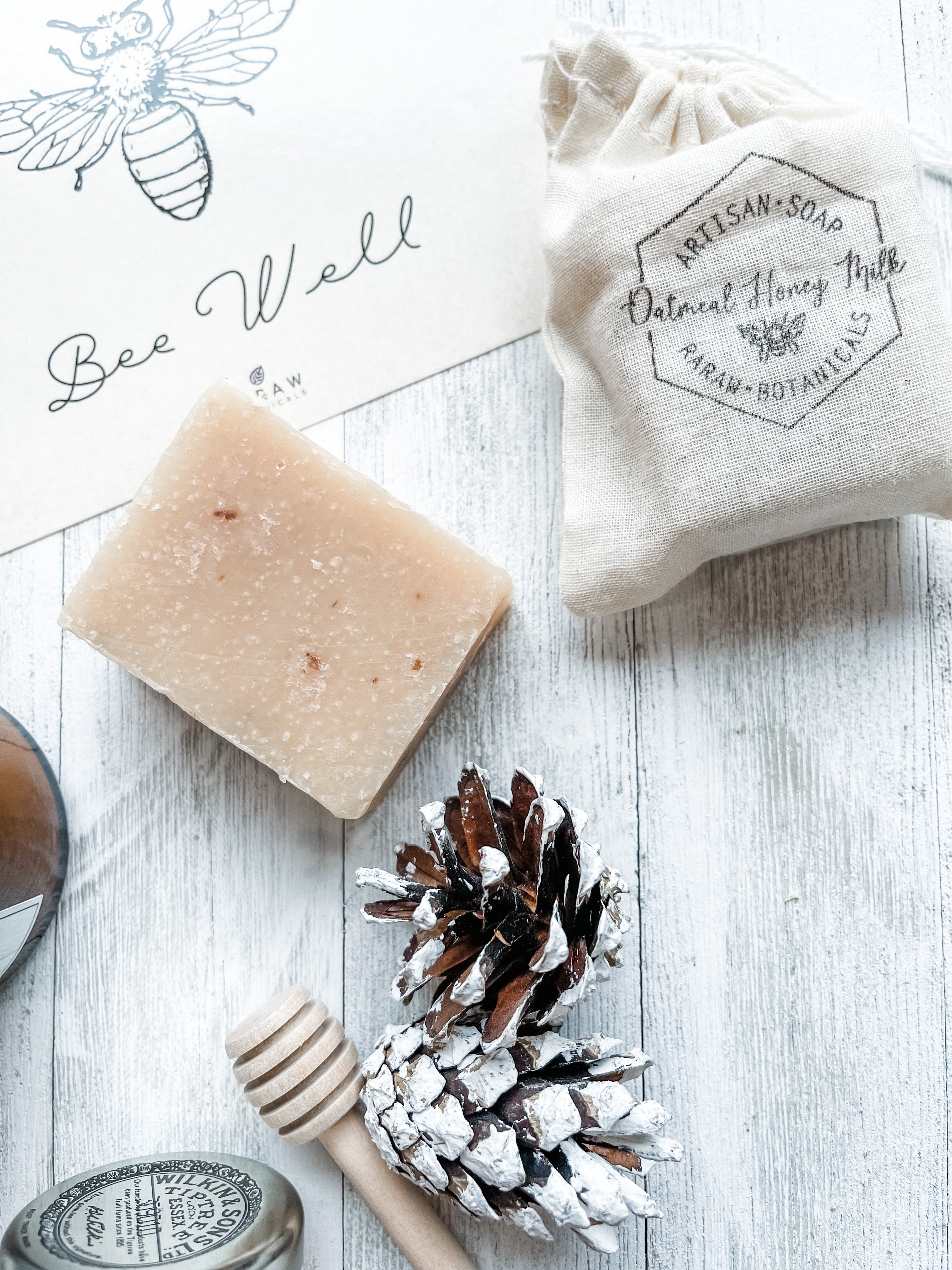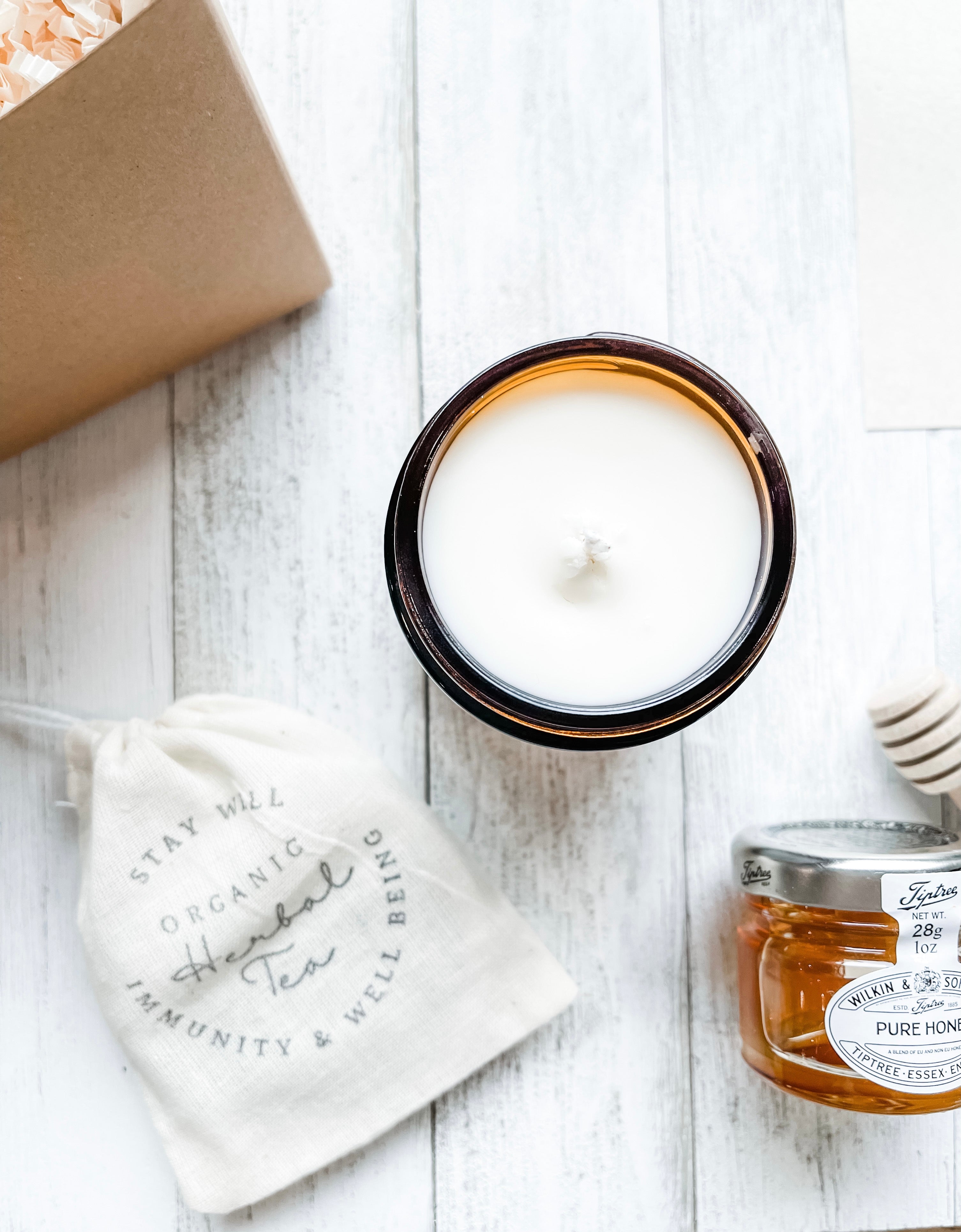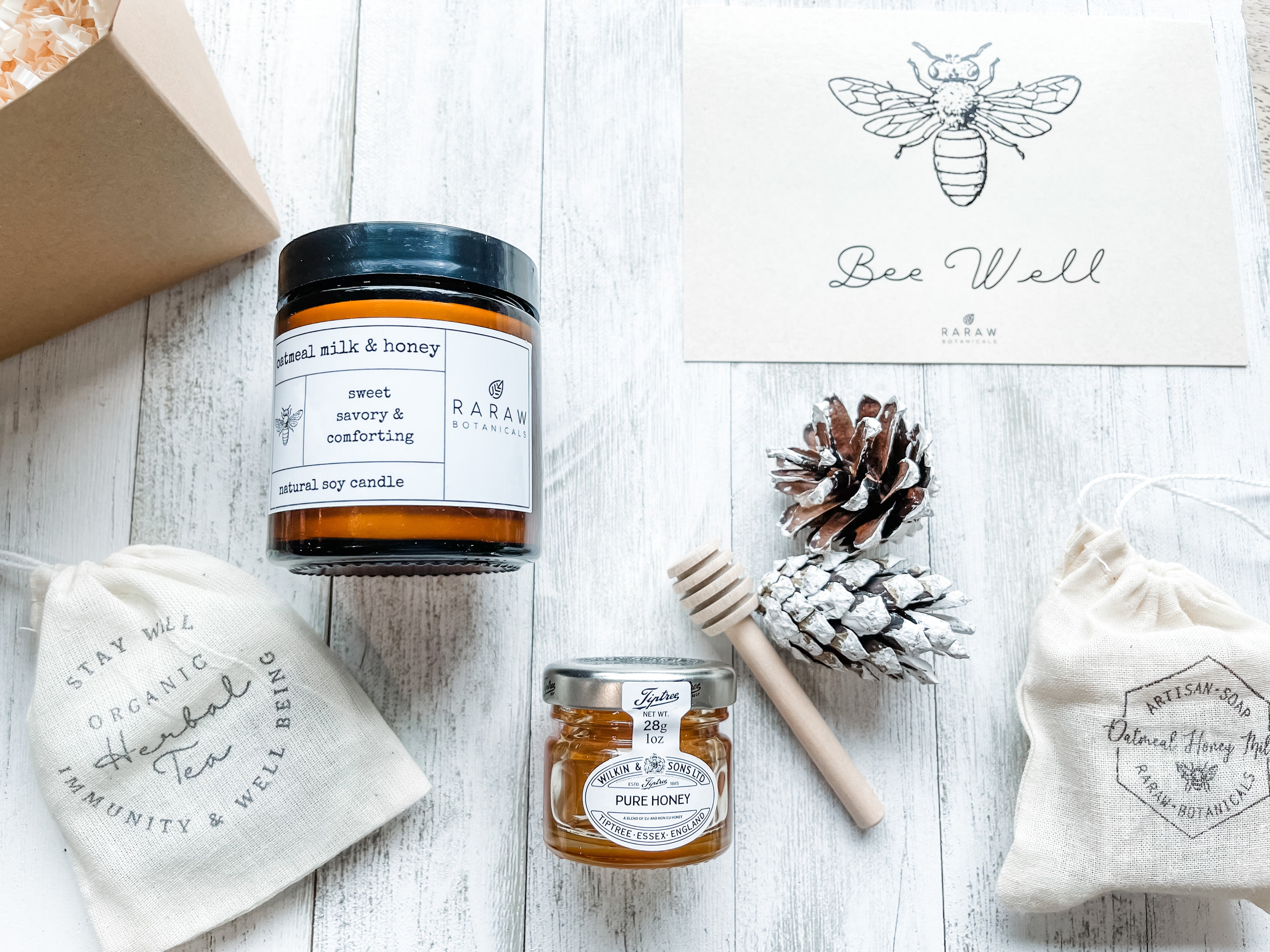 Honey Oat Mini Care Package
The sweetness from honey, simple and pure aromas of oats and vanilla sugar makes this self care kit a perfect curated care package.

MINI CARE PACKAGE GIFT BOX INCLUDES:
⚬ One 4 oz oatmeal honey & milk soy candle in a rustic amber glass jar.
⚬ One 2 oz honey organic oatmeal soap.
⚬ One mini 1 oz jar of honey.
⚬ One mini honey wooden Stir stick
⚬ 4 packets of organic Stay Well Tea
A Bee Well card with your personal message on the back.