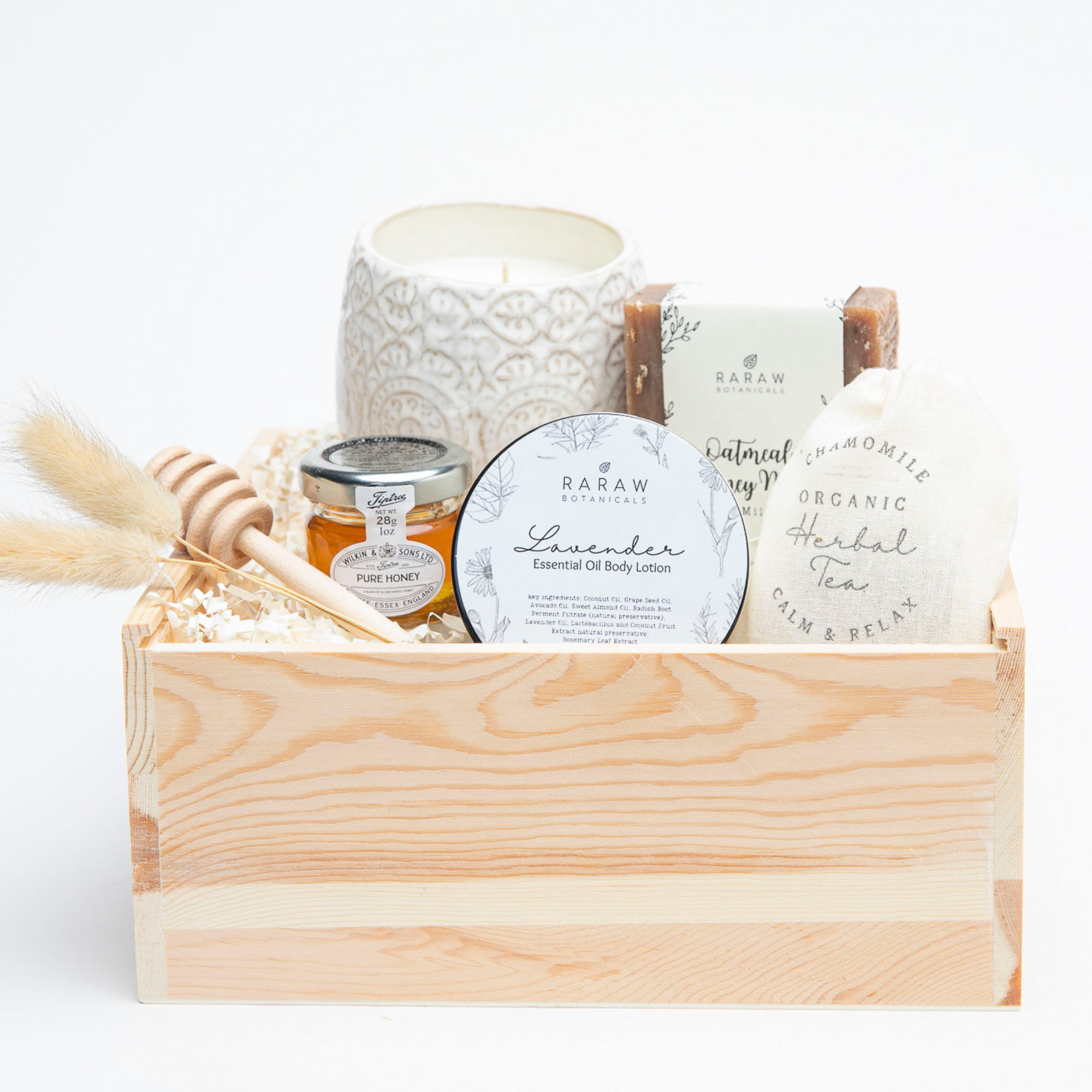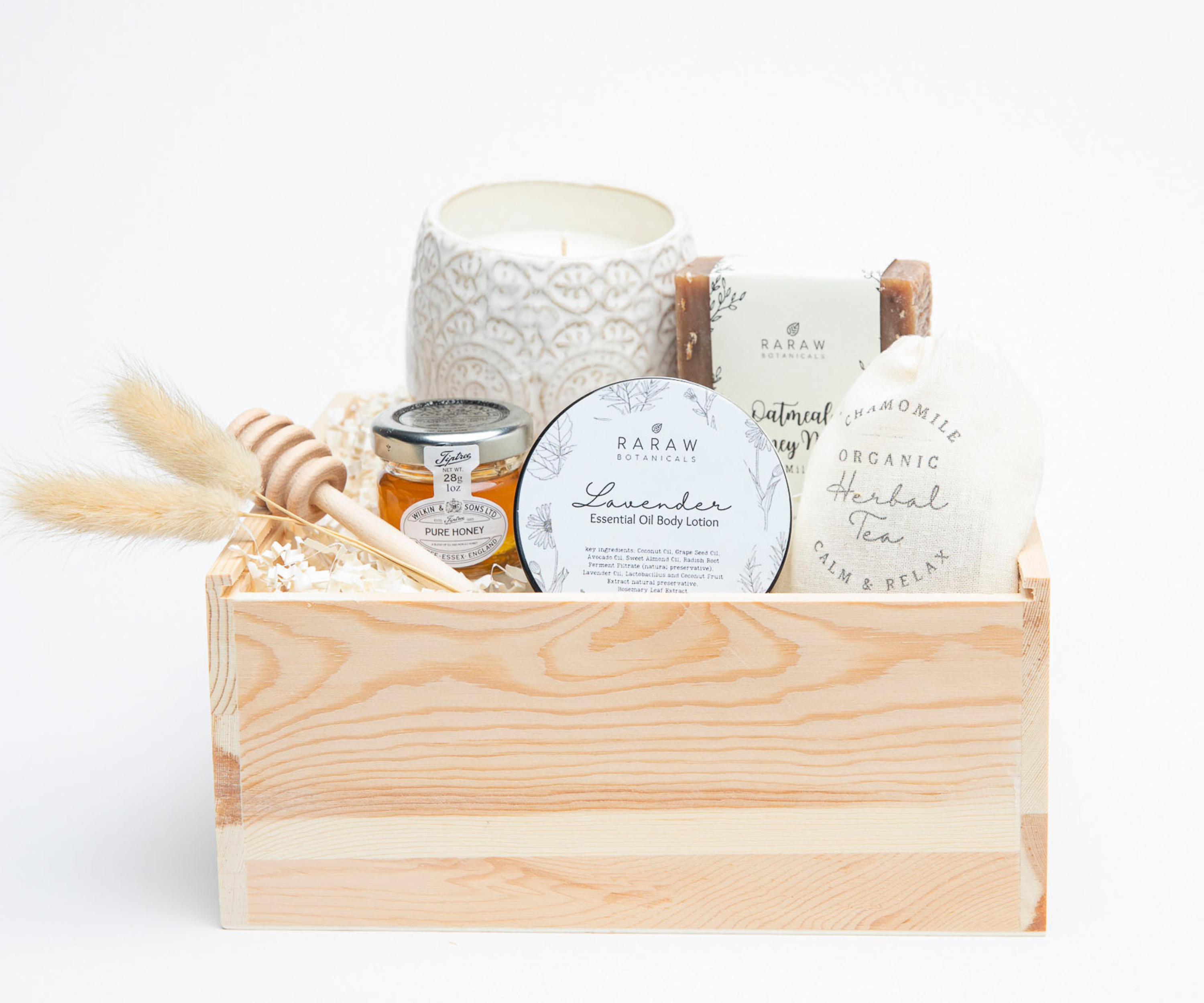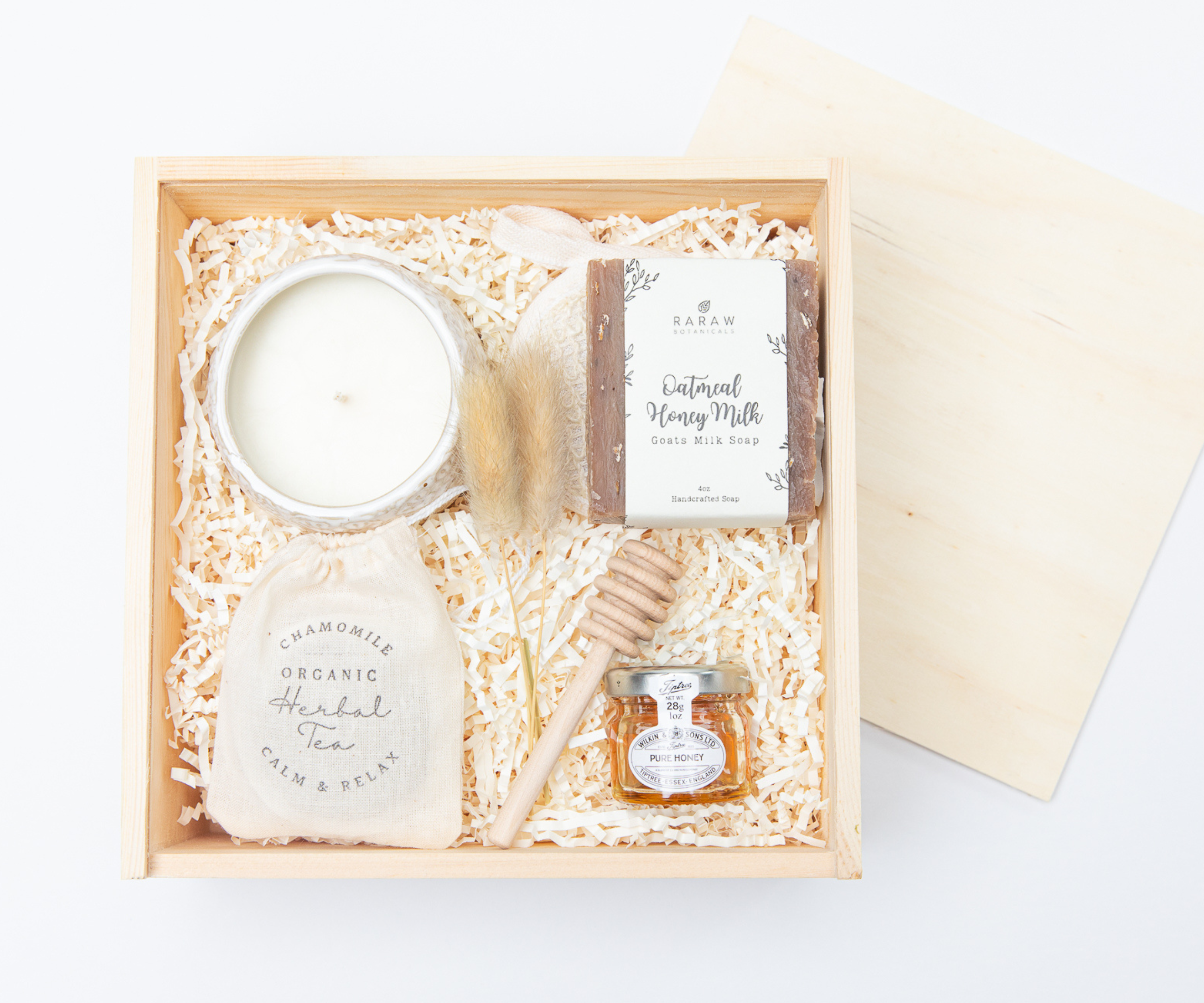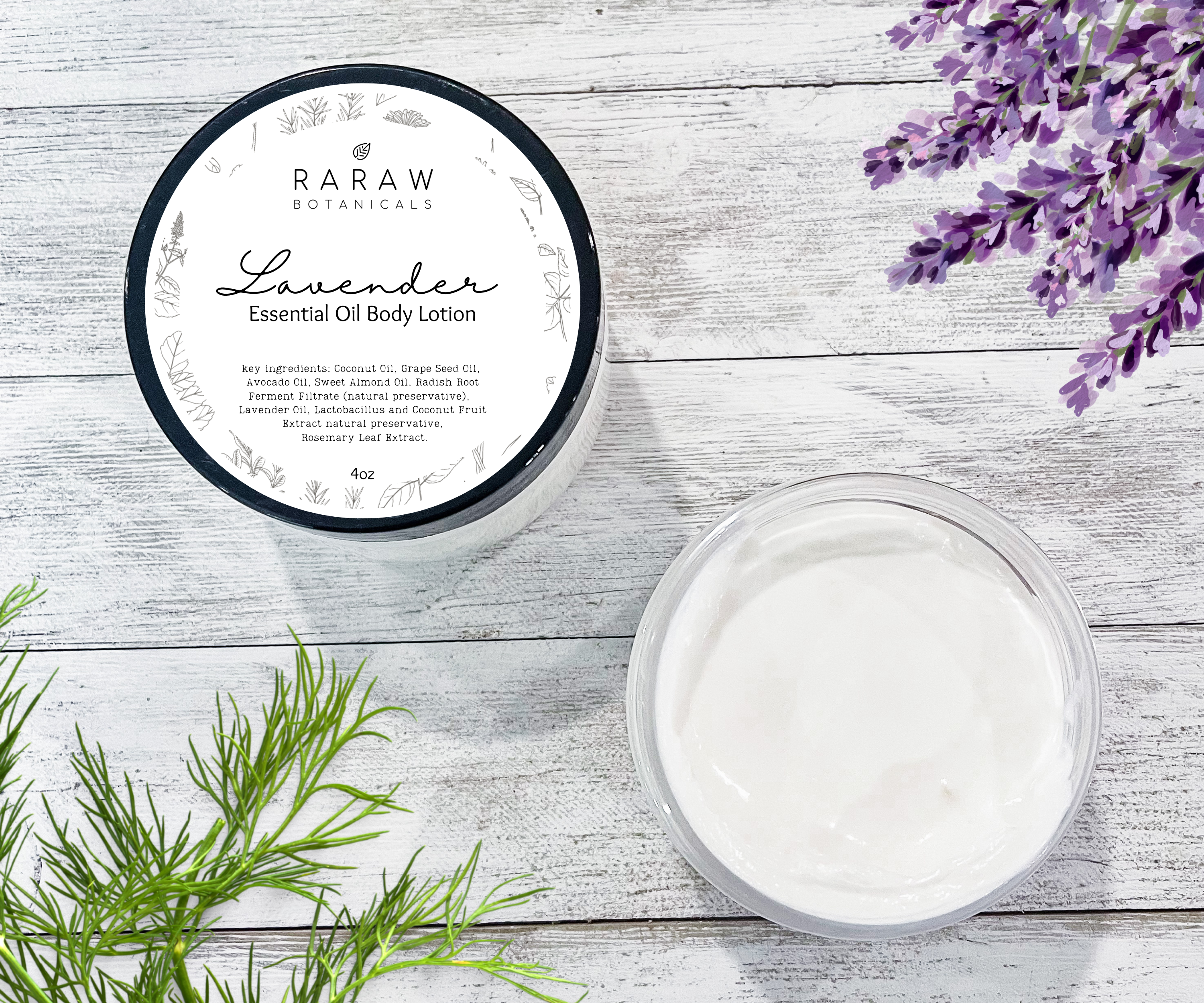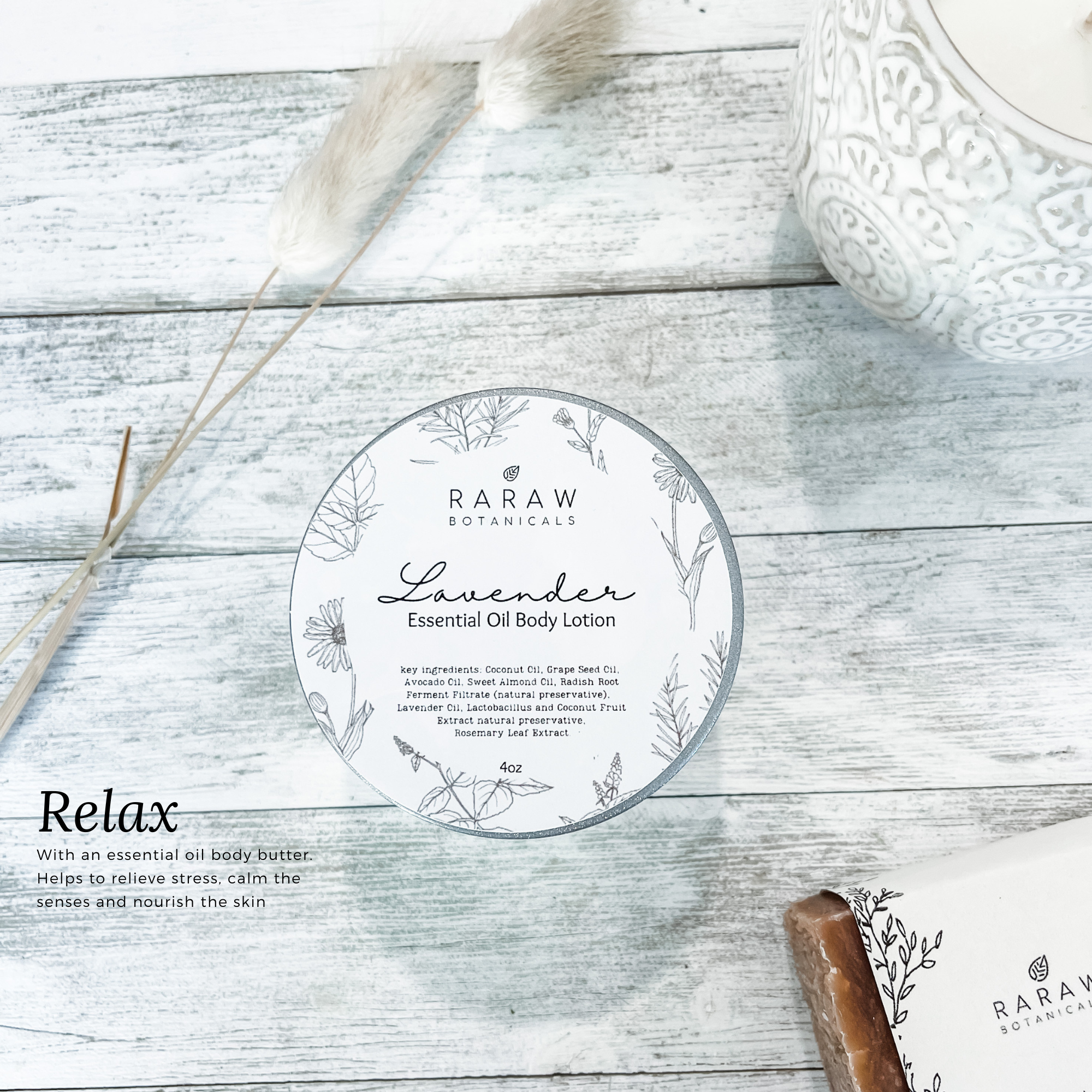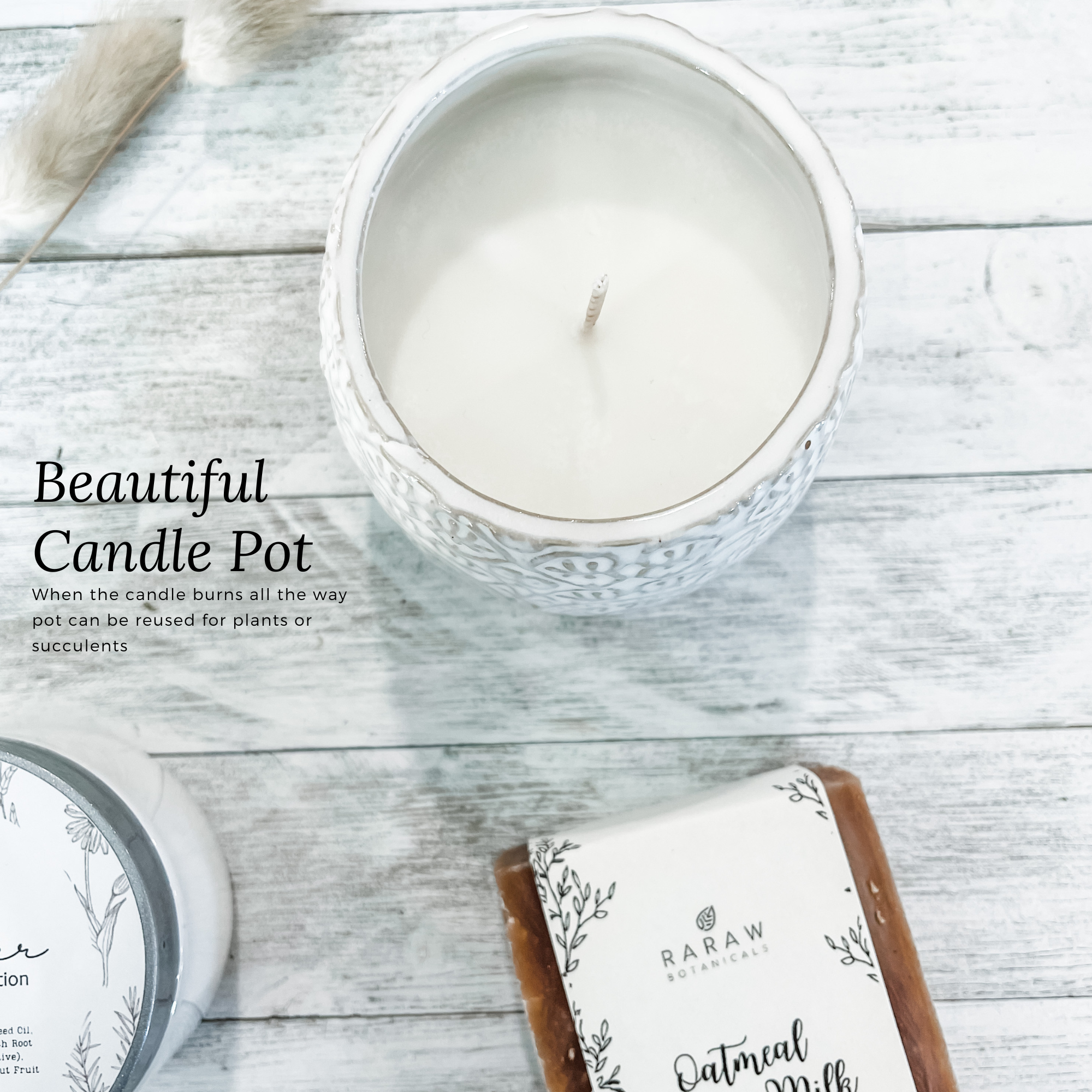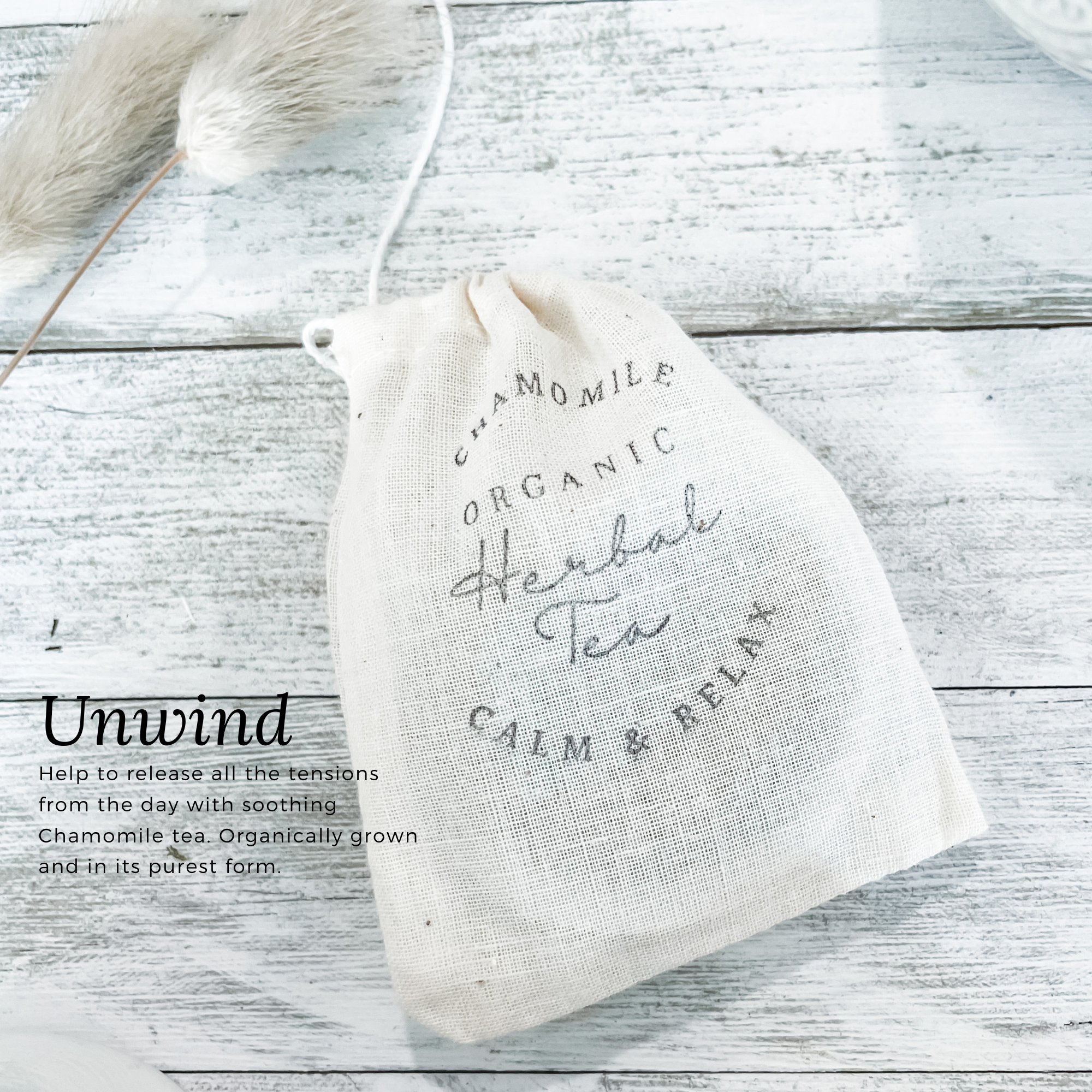 Hygge comes from the Danish concept that encompasses the feeling of quiet comfort. Elements of hygge include plush textures, greenery, and warm, neutral shades. The feeling hygge is supposed to evoke is extreme coziness. 
We took all these elements and put into our Hygge Gift Box. 
Hand poured soy candle scented in oatmeal honey milk - in a cream pot with textured designs - reusable after it burns for a succulent or plant

Handmade Goats Milk Soap in Oatmeal Honey Milk with Loofah soap bag

Organic Chamomile Tea Bags (4)

mini 1 oz jar of Honey

Wooden Honey Stick
The perfect gift for the Holidays, Birthdays, Anniversaries, thinking of you gifts.