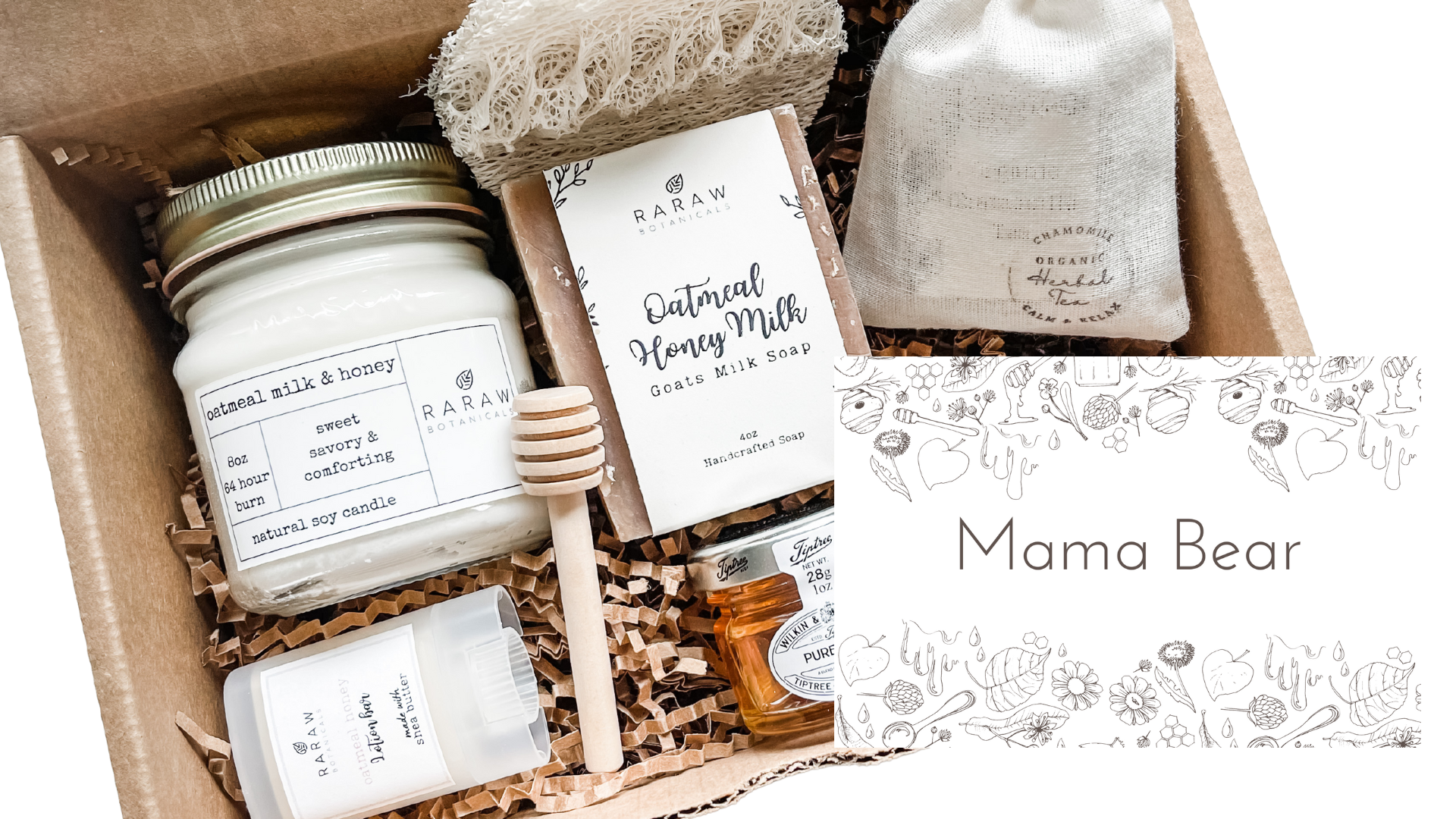 Mama bear Box has a warm and cozy candle scented with honey oatmeal with brown sugar. Plus a mix of herbal tea, real honey and luxurious handmade oatmeal soap. Send a comforting care package to someone you love for a welcome self care gift in times of destress or just because.

Includes:
-8 oz oatmeal honey & milk soy candle in a rustic mason jar comes nicely paired with a
-4oz honey goat milk oatmeal soap and a natural fibrous loofah
Our soaps are free from synthetic fragrances and made with only plant based ingredients.
-we've added a mini 1oz jar of honey with a mini honey wooden stick in a little jute bag.
-Therapeutic Organic Chamomile tea
-Oatmeal Milk Bath Bomb
-Oatmeal honey milk lotion bar
This gift box comes with a Mama Bear Card. Your Gift message Will be Printed on the back of the card.