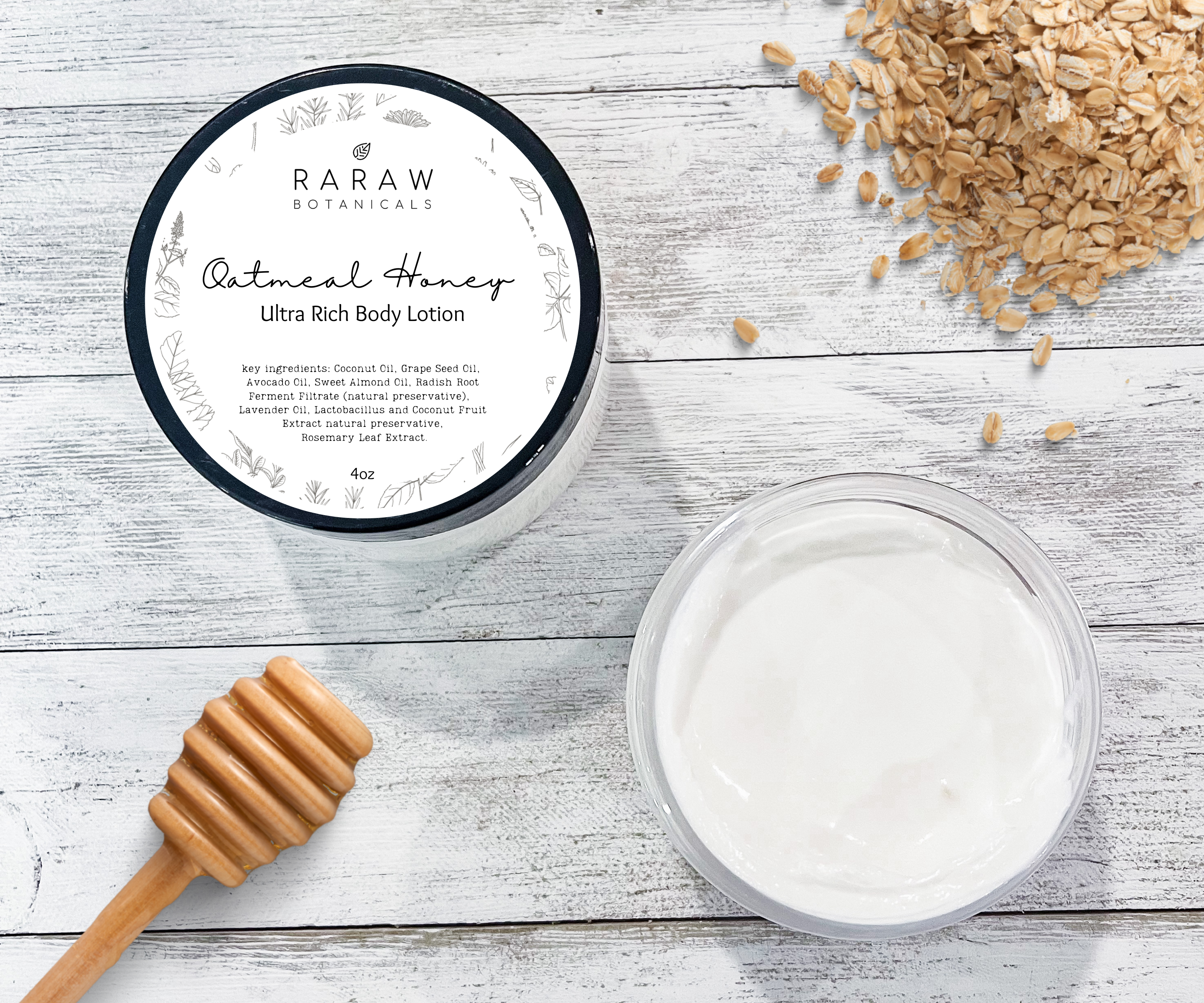 Nourish Oatmeal Honey Milk Body Lotion 4oz
Soften and smooth dry skin with our Nourish Oatmeal Honey Milk Body Lotion. 
Contains 4oz of pure, sweet comfort.
This lotion is a non greasy to almost a dry feeling balm that is great for working into the hands and feet.  It tends to leave an almost powdery texture after it soaks in.  We went with a host of great skin oils like coconut oil, avocado oil, and sweet almond oil.  Take a small amount and rub into any dry skin area and watch it soak right in.  Perfect for hands, feet and body so you can keep on the go and not be leaving greasy marks everywhere you go.
Ingredients: Distilled Water, Coconut Oil, Emulsifying Wax NF, Grape Seed Oil, Avocado Oil, Abyssinian Seed Oil, Sweet Almond Oil, Radish Root Ferment Filtrate (natural preservative), Fragrance Oil, Lactobacillus (and) Coconut Fruit Extract (natural preservative), Citric Acid (non GMO), Rosemary Leaf Extract.
One thing about this product is that it doesn't love being out in the heat.  We designed it to melt into the skin so expect it to liquify at around 120 degrees and get quite soft even around 100 degrees.  So be warned that if left in the sun it will melt.  The product does still work but the powders may settle and the texture will change. The way that it works on the skin however, will stay the same.
*Temperature Sensitive Product.  May melt if left in the sun, in cars, or in high temperatures*