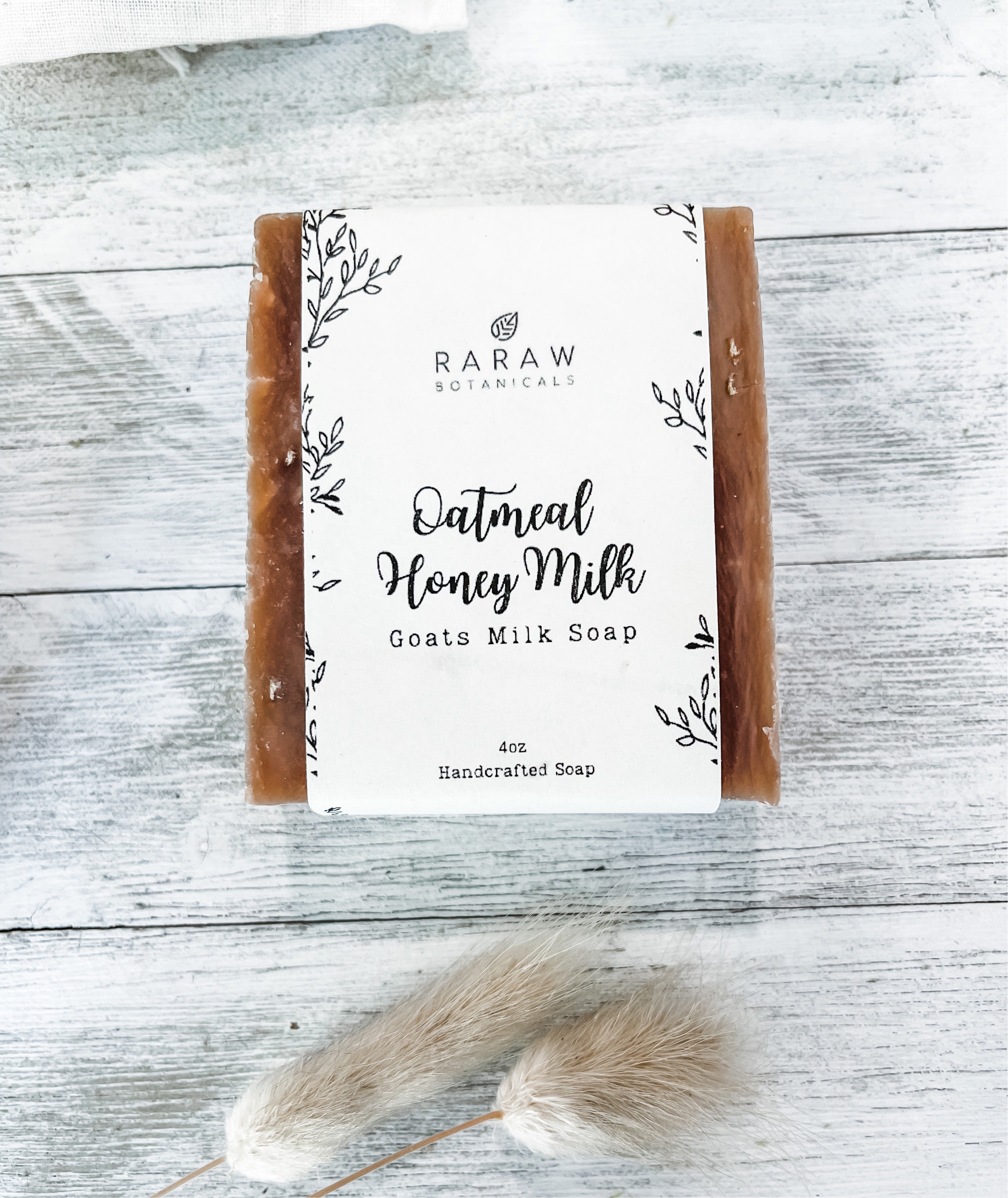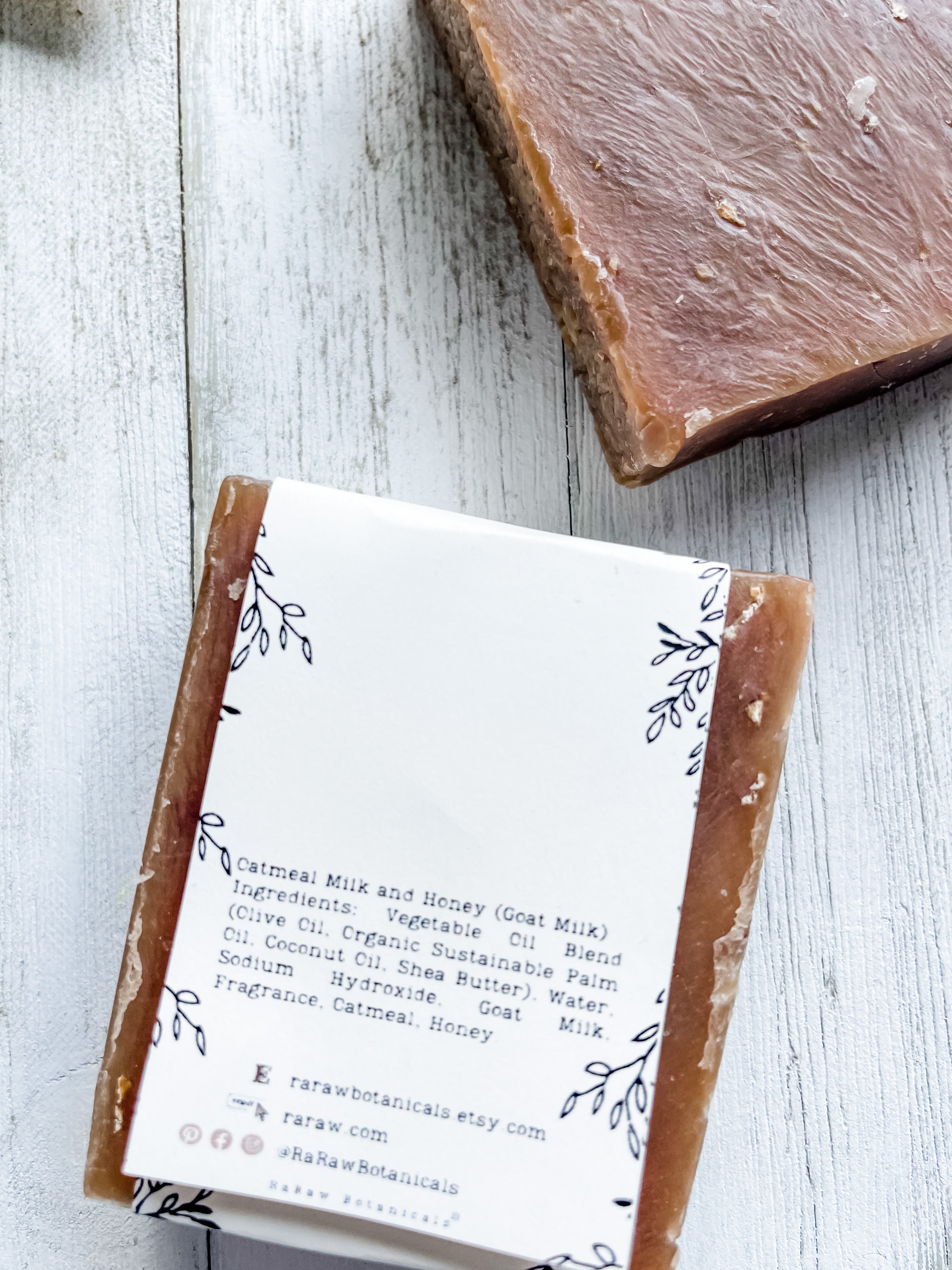 A handmade plant based soap with an incredible soothing aroma of oatmeal and honey.
Ingredients: Vegetable Oil Blend (Olive Oil, Organic Sustainable Palm Oil, Coconut Oil, Shea Butter), Water, Sodium Hydroxide, Goat Milk, Fragrance, Oatmeal, Honey.
Relaxing soap
The oatmeal honey milk soap is absolutely the best soap I've bought.This will be my go to soap and I give it friends so they can enjoy the amazing soap. This soap smells delicious, your face and body feel so soft after using it and has a relaxing effect like being at a spa. It is a must have in this collection. The lotion is amazing too!!