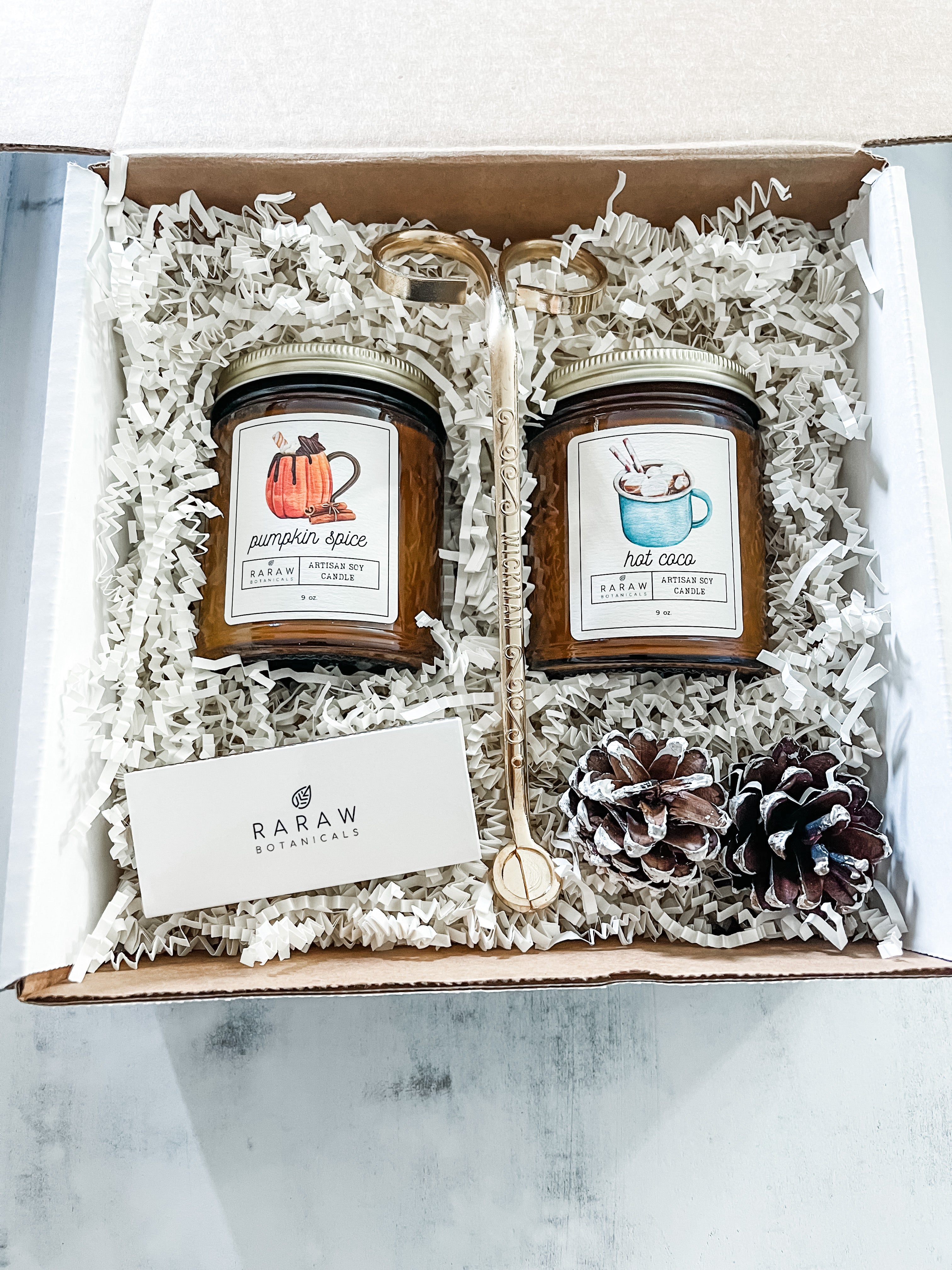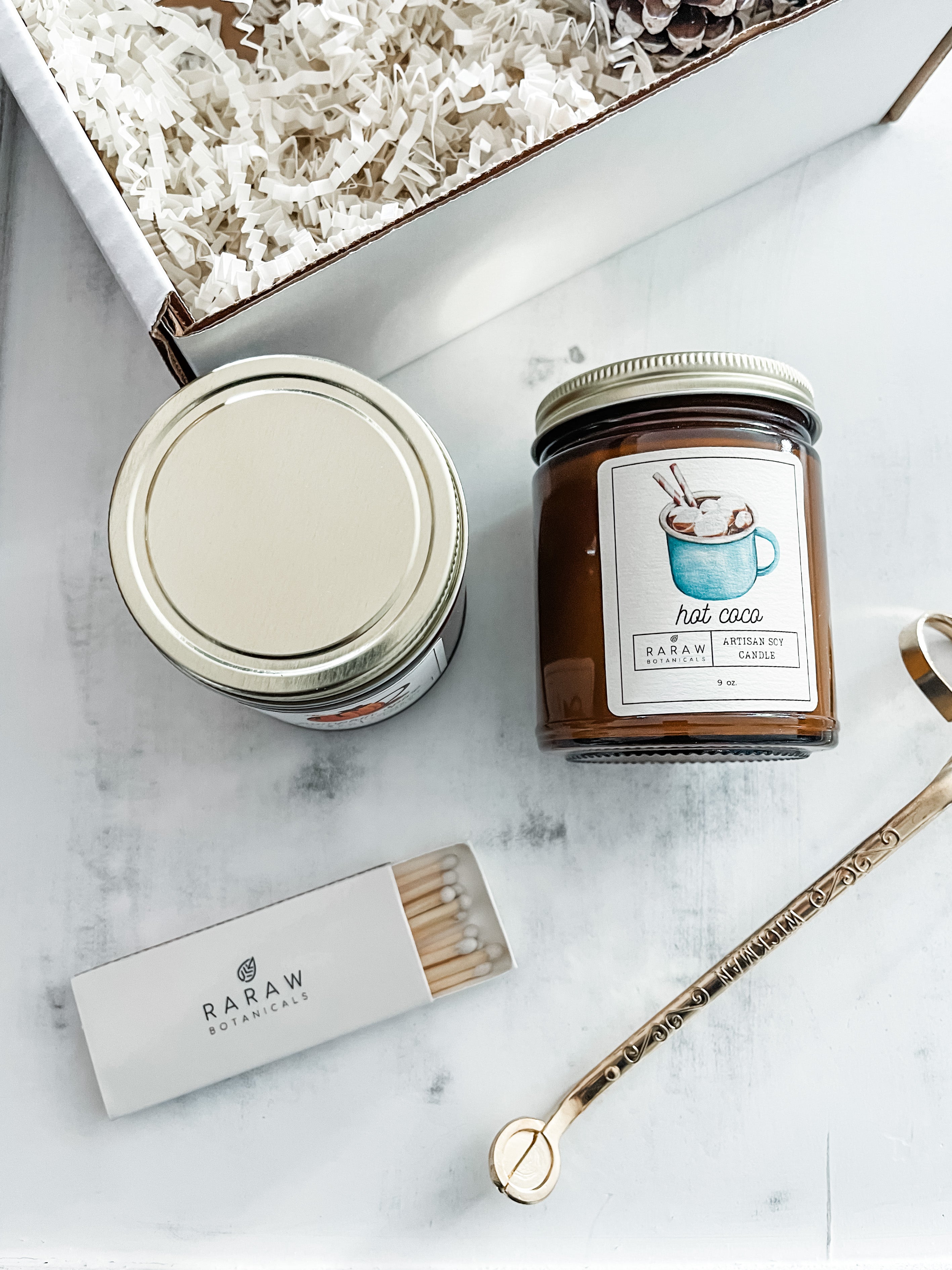 Introducing our Fall Candle Gift Box, the perfect way to embrace the cozy vibes of autumn. This exquisite set includes two 9oz soy candles, each elegantly presented in an amber jar adorned with a luxurious gold lid. Also, includes a golden wick trimmer and our RaRaw branded long stick match box.
First, delight in the warm and inviting aroma of our Pumpkin Spice candle. As soon as you light it, your space will be filled with the comforting scent of freshly baked pumpkin pie, infused with rich spices that evoke memories of crisp fall days and gatherings with loved ones.
Next, indulge in the soothing and decadent fragrance of our Hot Cocoa candle. This candle captures the essence of a steaming cup of cocoa on a chilly evening, complete with notes of creamy chocolate and a hint of marshmallow sweetness. It's the perfect way to unwind and relax during the autumn season.

Our Fall Candle Gift Box is not only a treat for your senses but also a thoughtful gift for friends and family. Whether you're looking to enhance your own home's ambiance or share the warmth of fall with someone special, these candles are sure to create a cozy and inviting atmosphere that lingers long after the leaves have fallen.