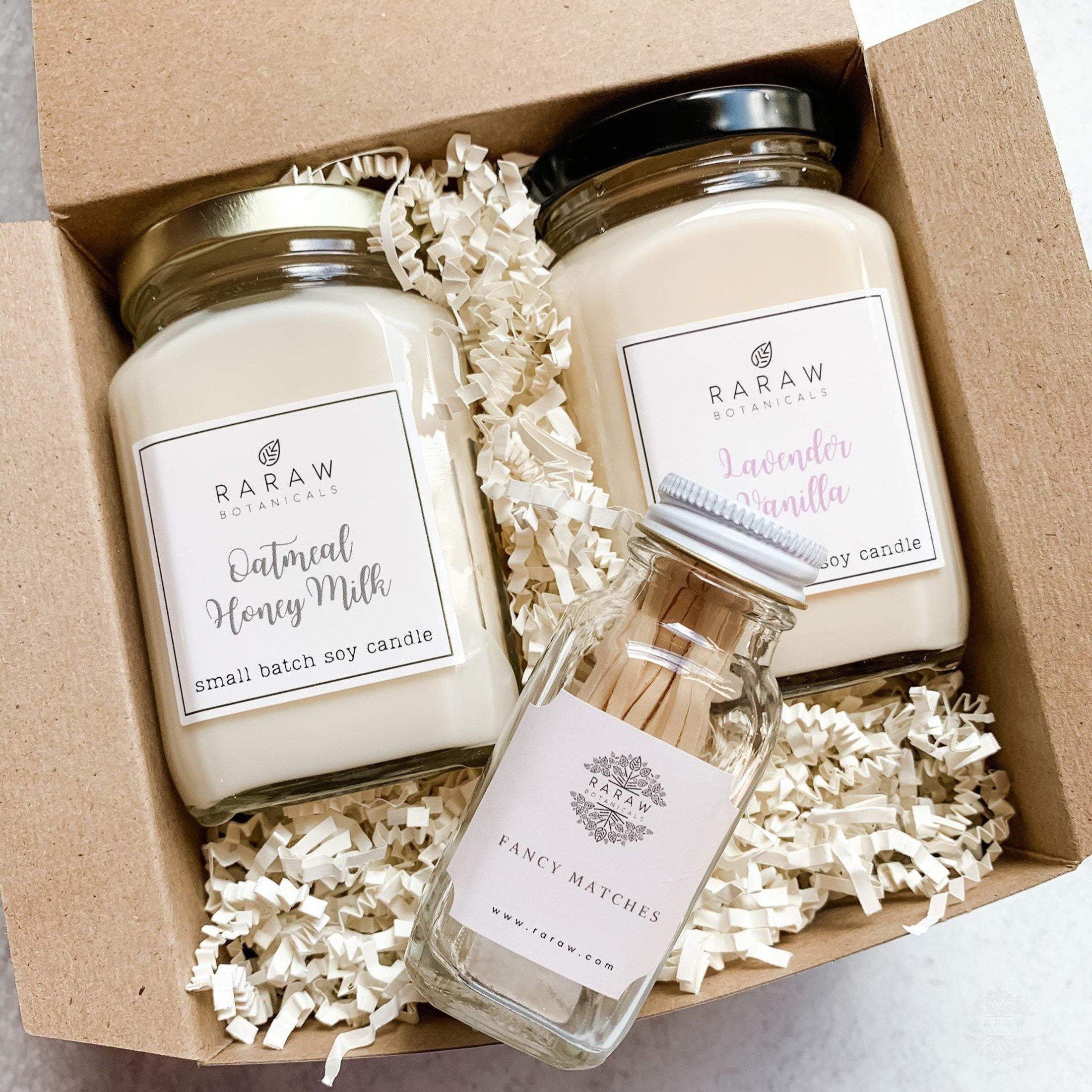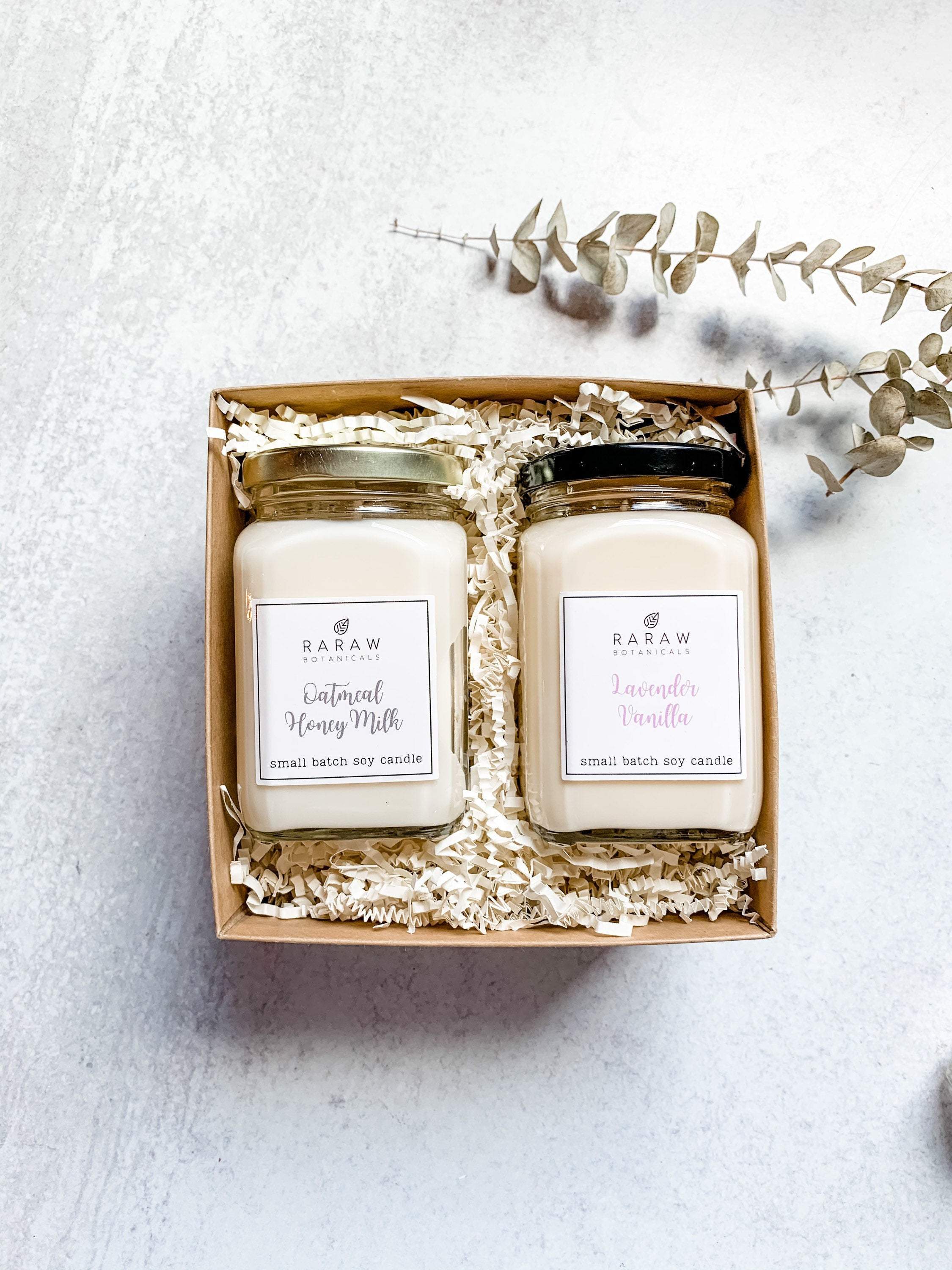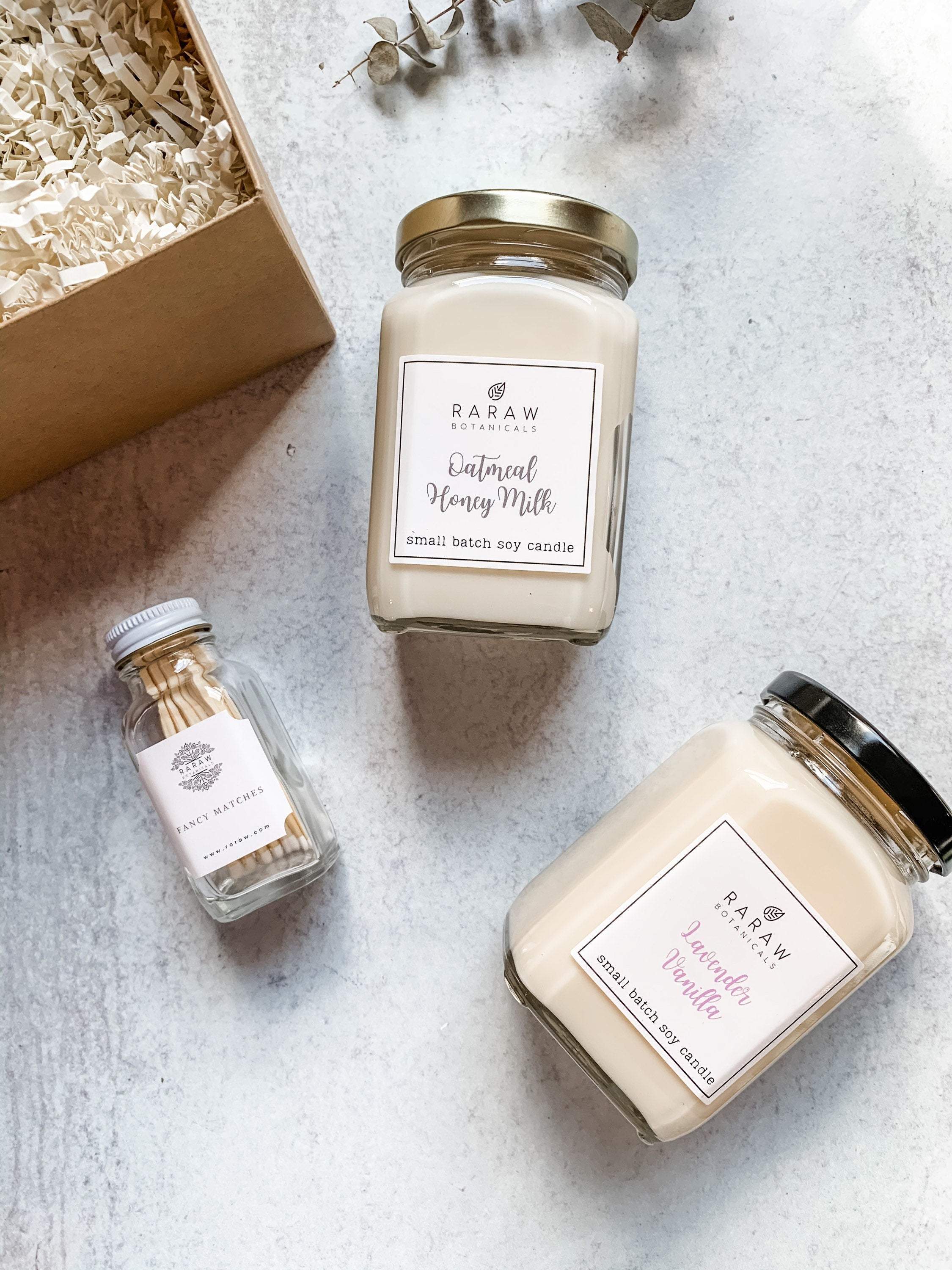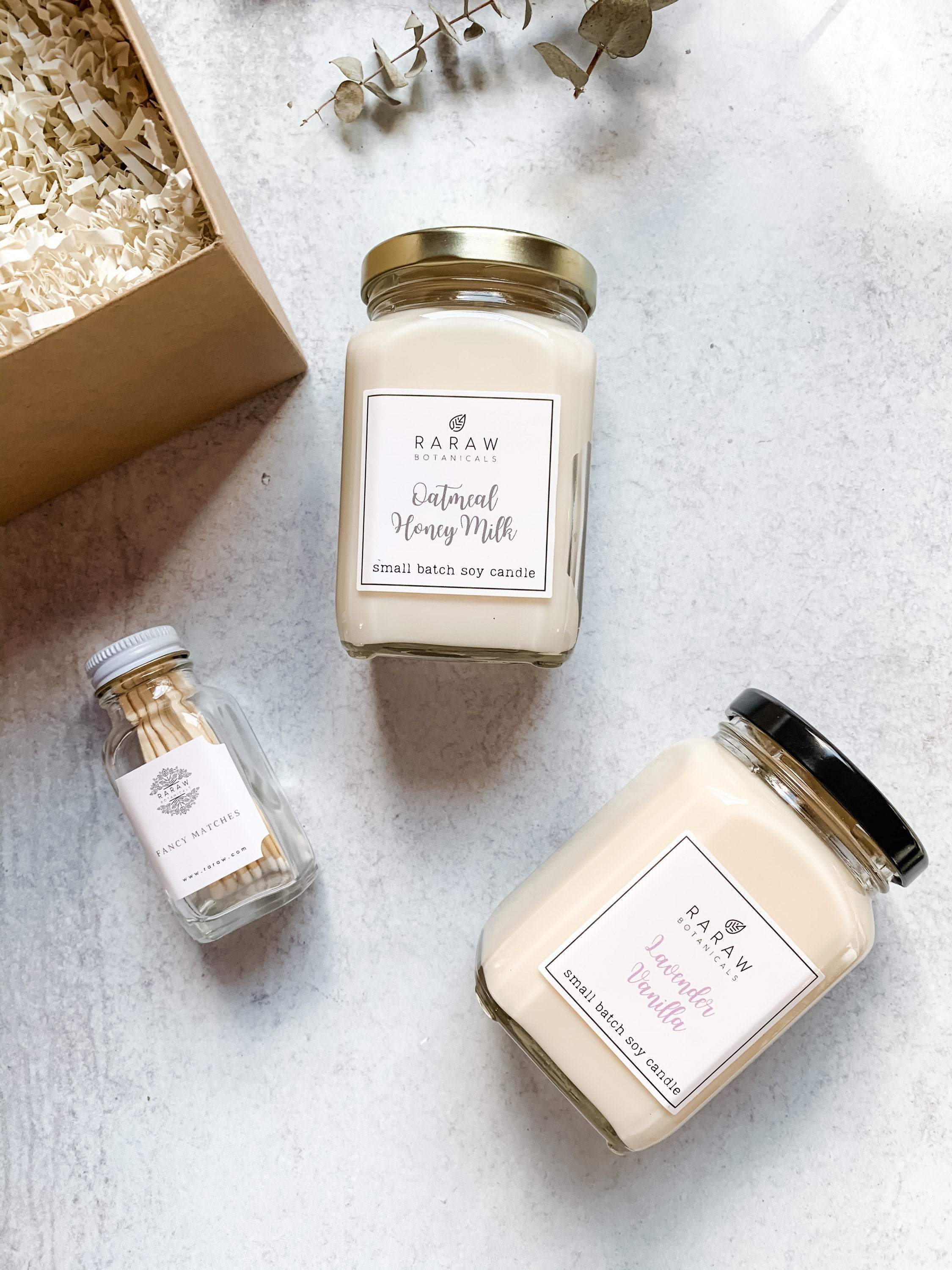 The perfect candle curated gift box. Soft aromas & a clean classic look. Long burning, soot free, filling your home with beautiful scents.

1. Lavender & Vanilla - 10 oz soy candle- it's subtle but so relaxing and calming. The scent is soft with touches of vanilla and lavender. Strong enough to fill a room but not over powering.

2. Oatmeal Honey Milk - 10 oz soy candle - Sweet and Savory. Notes of cinnamon, honey, and nutmeg make this one of our best sellers!

3. Fancy matches - 3 inch long matchsticks in a glass bottle for a clean modern look.

Our candles are made with 100% soy and lead-free cotton wicks for a clean long lasting burn. No toxic fumes or black soot. Just clean aromatics.